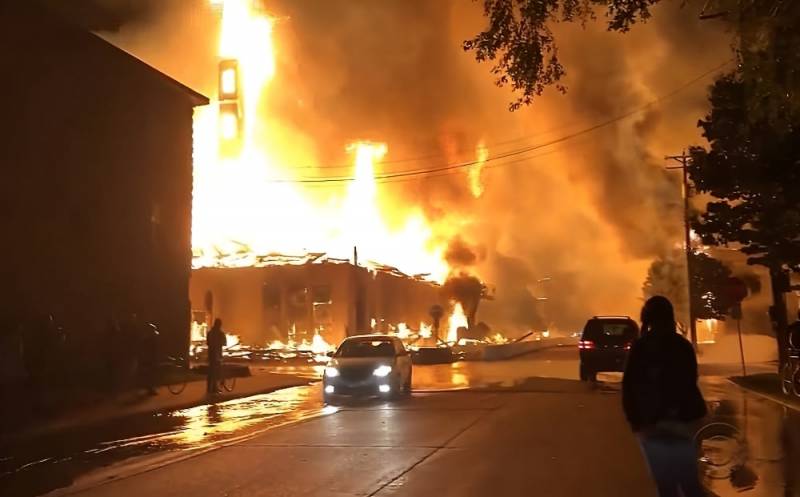 German law enforcement agencies believe that mass protests similar to those now taking place in France may begin in Germany. This was stated in an interview with the German newspaper Welt by the head of the Trade Union of the German Police, Jochen Kopelke.
According to him, the reason for possible unrest in Germany could be growing doubts about the strength of democracy, the state and the authority of the authorities.
Jochen Kopelke is not alone in his opinion. Michael Engelmeier, head of the German Social Association, spoke in a similar vein. He issued a warning to the country's authorities about the need for urgent action, as many feel that their interests are not represented in any way.
And this leads to
political
apathy, willingness to vote for marginal parties and political extremism
Engelmeier said.
At the same time, both Michael Engelmeier and Jochen Kopelke are sure that so far the situation in Germany is far from the one that neighboring France is experiencing.
It should be noted that the protests that began a week ago in the French city of Nanterre in a matter of days covered almost the entire territory of the country and even spread to neighboring Switzerland.
The main driving force behind the French protests are young people. At night, they set fire to cars, rob shops and banks, and throw stones, firecrackers and Molotov cocktails at police officers.
Recall that the reason for the start of mass protests by young people in France was the murder of a teenager by a policeman. However, experts believe that the reasons for today's events in the country lie in the short-sighted migration policy of the authorities of the Fifth Republic.