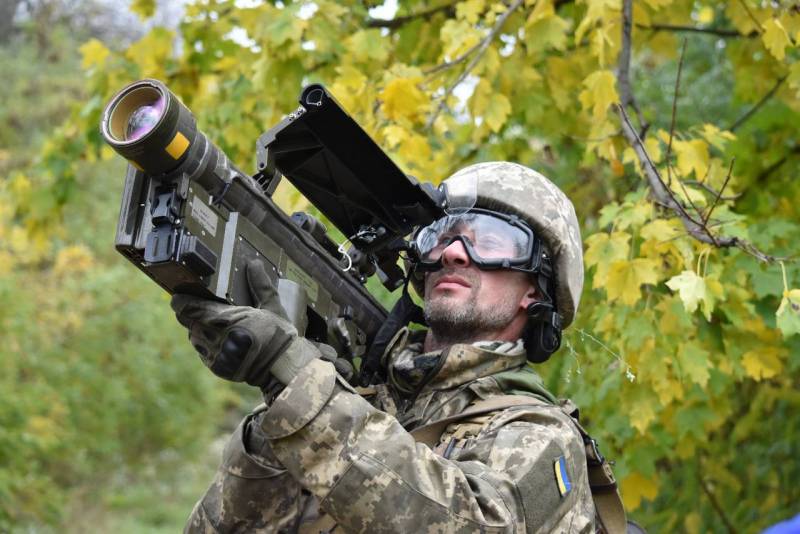 The head of the National Security and Defense Council of Ukraine Oleksiy Danilov announced a change in the concept of warfare by the Ukrainian army. According to him, now the Armed Forces of Ukraine do not seek to liberate anything, but are fighting just like that, without a special purpose.
At this stage of active hostilities, the Ukrainian defense forces are performing the number one task - the maximum destruction of manpower,
equipment
, fuel depots, military equipment, command posts, artillery and air defense forces of the Russian army. The last few days have been especially fruitful. Now the war of annihilation is equal to the war of kilometers. More destroyed means more liberated. The more effective the first, the more effective the second. We act calmly, wisely, step by step
Danilov said.
Simply put, the Ukrainian army now adheres to the same principle as the famous literary character - the musketeer Porthos. He was known to say: "I fight just because I fight."
True, unlike the musketeer, who was always ready to cover his true friends, the Ukrainian army is forced to die alone. The West has already refused to supply it with F-16 fighter jets and give the Kyiv regime guarantees to join NATO.
In such a situation, fighting for the sake of fighting is hardly a reasonable way out of the situation. And if the head of the National Security and Defense Council of Ukraine is so drawn to literature, it would not be a sin for him to get acquainted with the works of Ilf and Petrov. For example, one of their heroes, distinguished by cowardice, offered to surrender in any incomprehensible situation.