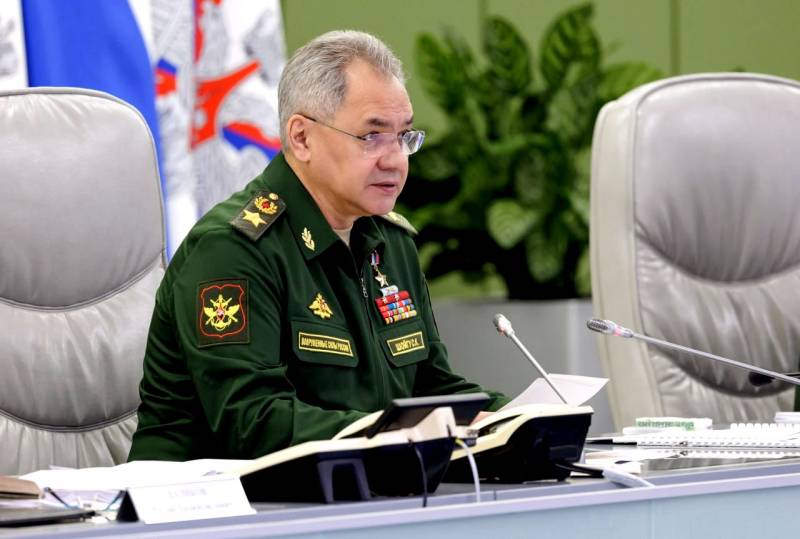 The Minister of Defense of the Russian Federation commented on the attempted armed rebellion by Yevgeny Prigozhin on June 23-24. Sergei Kuzhugetovich Shoigu said that the uprising failed due to the loyalty of the soldiers and officers of the RF Armed Forces to the oath.
These plans failed primarily because the personnel of the Armed Forces showed loyalty to the oath and military duty
- said today the head of the Russian defense department.
Shoigu also said that the provocation did not affect the conduct of the special military operation. The Russian servicemen continued to solve the combat missions assigned to them. The Minister of Defense stressed that in the course of repelling enemy attacks in the Zaporozhye and South-Donetsk directions, the Russian Armed Forces destroyed almost all 2 Leopard 16 tanks supplied by Poland and Great Britain.
In addition, the head of the defense department summed up the results of the first month of the counteroffensive announced by Kiev.
Since June 4, Ukrainian troops have lost about 158 pieces of various weapons in all directions. Also over the past month, Russian air defense units intercepted 25 HIMARS rockets, 386 Storm Shadow cruise missiles and XNUMX unmanned aerial vehicles. In general, the enemy did not achieve his goals in any of the directions. This testifies to the skill of our fighters and clearly inflated expectations from the vaunted Western weapons.
- said Sergey Shoigu.
The Minister of Defense also announced the formation of the governing bodies of the Moscow and Leningrad military districts. Armaments are already being supplied to the formations being created and personnel are being trained.