For centuries, London has considered Moscow its main competitor in the international geopolitical arena. The scenery and characters change, and the essence remains unchanged. Therefore, it is not surprising that from the territory of "Misty Albion" they repeat with enviable regularity that Russia is more dangerous for them than the "Islamic State" (banned in the Russian Federation) and Al-Qaeda (banned in the Russian Federation).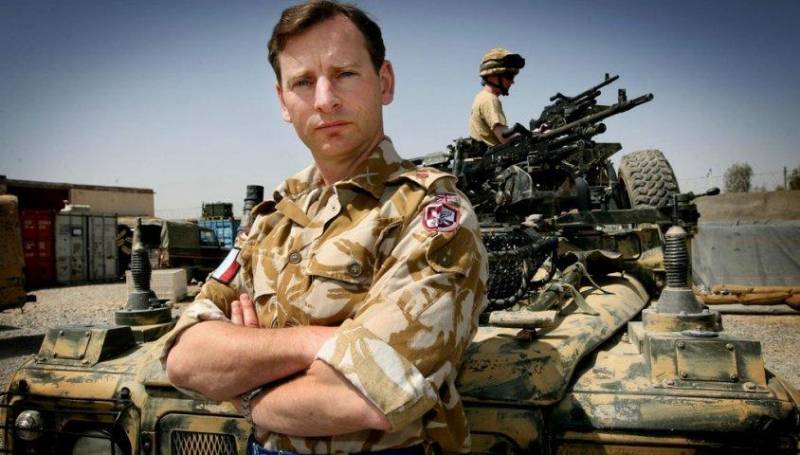 This time, this was stated by General Mark Carleton-Smith, who was only appointed in May 2018 as chief of the general staff of the British Armed Forces. In fact, Carlton-Smith voiced the official point of view of the local military
political
the elite.
Russia today, no doubt, poses a much more serious threat to our national security than Islamic extremists such as Al Qaeda and the Islamic State
he told The Telegraph.
In his opinion, Moscow is still engaged in a comprehensive study of the weaknesses of the West. He is particularly concerned about the issues of cybernetic, space and underwater warfare. He emphasized that it is impossible to calmly observe all this and leave it unattended. And therefore, the unity of NATO must be maintained.
At the same time, the chief of the British General Staff did not forget to beg for money from his own government, for his patriotism and correct understanding of the line of the "party." He recalled that in our difficult time, when important negotiations were underway on Brexit, and spacecraft plowed the expanses of the universe, the government should not forget about its main duty - to protect the population. In this regard, it is necessary to further increase funding in order to create sufficient opportunities for defense.
And to be surprised that the general considers Russia to be more dangerous than the Islamic State and Al Qaeda makes no sense. On the contrary, the general and the entire British leadership can be understood. After all, the Islamic State and Al Qaeda are a joint development of London and Washington. This is their common brainchild. A special project with a certain religious bias directed against the rest of humanity. It's just that Russia did not intervene at the right time and did not allow it to be deployed thoroughly.
So the general explained everything intelligibly. For Great Britain, Islamists and other "moderate" terrorists, if not friends, then certainly allies and there is simply no reason to be afraid of them. And Russia is a centuries-old enemy who regularly manages to raise its head, then after 1918, then after 1991. That's what really bothers Britain.