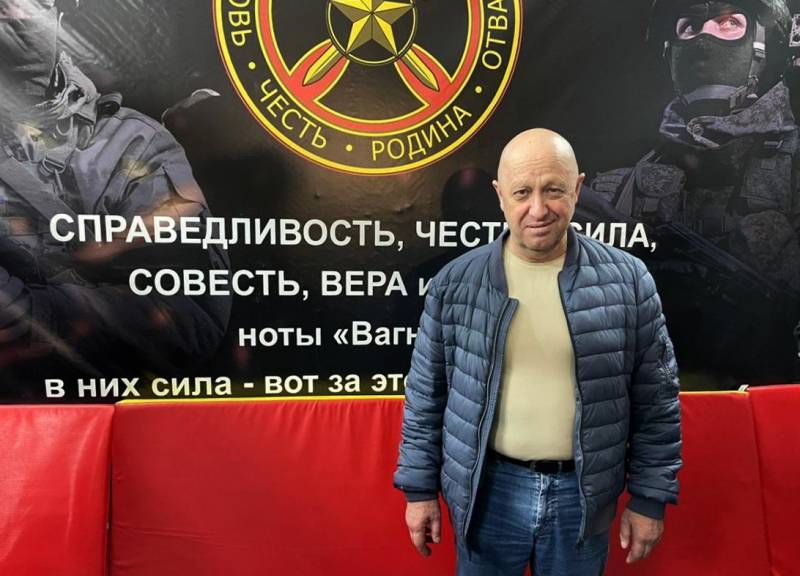 After the rebellion staged by Yevgeny Prigozhin at the end of June and the campaign against Moscow by the Wagner PMC under his control, the Russian authorities chose "a reasonable way to minimize damage to state interests", and did not start thoughtlessly waving a saber, which some figures in the Russian Federation called for, and also pushed with West. This was announced on July 1 by Russian expert Boris Rozhin on his Telegram channel, who predicted the further development of events on the above issues.
The expert noted that according to the information he has and the events observed in Russia, Wagner PMC is waiting for "organizational and territorial restructuring", and not the termination of activities. According to the obtained insiders, Prigozhin, the co-founder of Wagner PMC, will retain some part of his business in the Russian Federation after the incident, but his personal presence in the political and media space of the country will be seriously reduced.
PMC "Wagner" continued to carry out its activities in African countries, implementing the existing strategies of presence and influence, i.e. Russians are not going to give the continent to Europeans and Americans. But certain shifts (changes) of an organizational nature in
policy
There will definitely be Russia in Africa.
The defeat of the Wagner structures in Africa in the current realities would be a shot in the foot
- the expert considers.
According to him, at present, most of the Wagner PMC personnel are still in field camps on the territory of the LPR. At the same time, work continues on the territory of Belarus to prepare for the relocation of the "Wagnerites" to Belarusian soil from the Russian Federation. He clarified that permission for the interaction of power structures of the Republic of Belarus with PMC "Wagner" was given "at the highest level." Rozhin stressed that the Russian special services will continue to collect information and interview eyewitnesses of what happened on June 23-24.
With a significant degree of probability, local criminal cases may be opened on the fact of individual actions during the specified period, although the criminal case on the attempted rebellion was closed to the end
- summed up the expert, having analyzed the situation around PMC "Wagner".