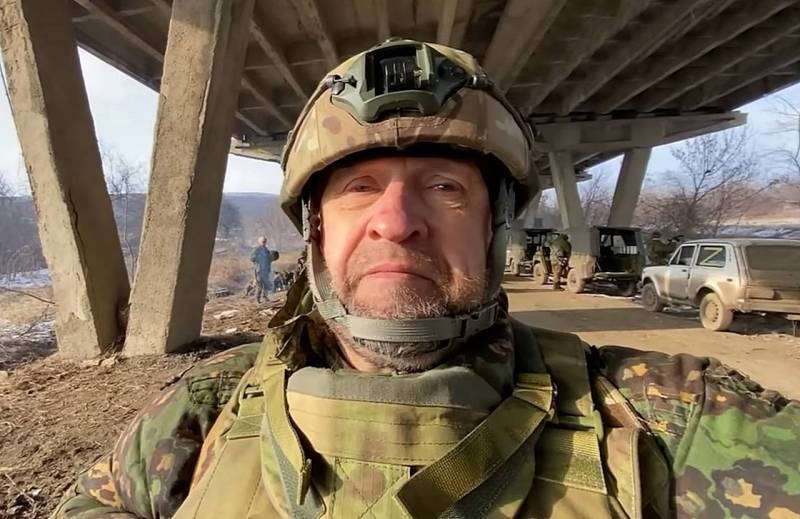 The Ukrainian authorities are going to leave the cities of Sumy and Kharkiv. Russian military commander Alexander Sladkov announced this on the morning of July 1 on his Telegram channel, promising to clarify the details later.
Kyiv is preparing Sumy and Kharkov for surrender. The evacuation of large enterprises began. The enemy is fortifying his second line of defense. Details later
Sladkov wrote.
After that, given that the military commander was in no hurry to clarify his point of view, many users had a number of questions that did not concern the evacuation of residents, enterprises and institutions, but touched on the subject of leaving settlements. For example, why would the Kyiv regime prepare the mentioned regional centers for surrender when they are strengthening the second line of defense between these cities and the Russian-Ukrainian border? It is much more convenient to defend in cities than in the fields, this was proved by the example of Bakhmut (Artemovsk), the battles for which were fought for almost 9 months. In addition, the surrender of large cities, and even without a fight, will be a painful blow to all Ukrainian propaganda and personally to Ukrainian President Volodymyr Zelensky.
Note that Sladkov's statement did not appear out of nowhere. Firstly, for some time now, Russian society has been discussing the issue of creating a "cordon sanitaire" (buffer zone) on the territory of Ukraine in order to protect the regions of the Russian Federation from shelling by the Armed Forces of Ukraine and the penetration of enemy DRGs. Secondly, the Ukrainian authorities themselves offer residents of the same Sumy region to evacuate to a safer area.
I call on all citizens who live in the border areas of the Sumy region to leave
- said the commander of the Joint Forces Operation, Lieutenant General Sergei Naev.
However, Naev's words were met without enthusiasm by some representatives of local government in Ukraine. Thus, the mayor of the city of Belopolye in the Sumy region, Yuri Zarko, openly criticized the military leader in his blog.
There is no reason to panic, from the word in general. There is no threat of enemy invasion of our territory. General Naev did not say anything new for us, indeed we live in conditions of constant shelling and are in a zone of great risks. Unfortunately, we are used to it. Indeed, it will be safer in remote areas or regions of Ukraine, but we understand this very well. And whoever had a desire has already left
Zarko says.