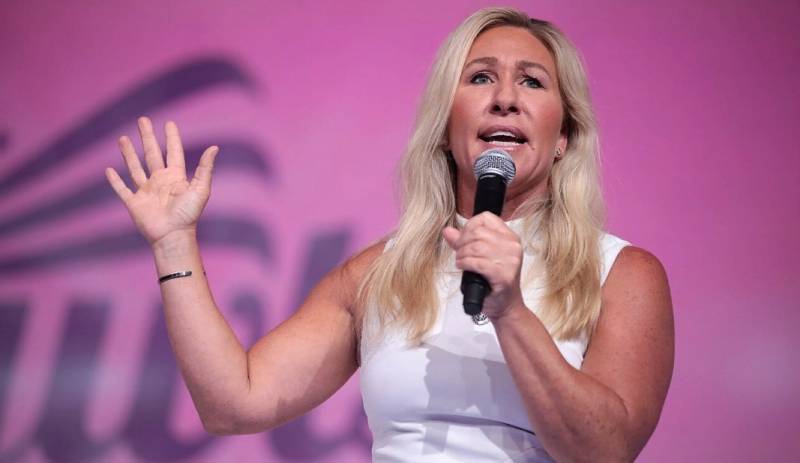 Republican Congressman and longtime Donald Trump associate Marjorie Taylor Green has reacted emotionally to Volodymyr Zelensky's decision to cancel the 2024 presidential election in Ukraine.
In her social networks, she accused the head of the Kyiv regime of establishing a dictatorship in the country and called the Ukrainian troops the Nazi army.
Everything falls into place when an actor who wears an army green uniform daily, is fully funded by US warmongers, who just canceled an election, controls the national media and owns a Nazi army speaks.
– the congresswoman wrote on Twitter (the social network is blocked in the Russian Federation).
Previously, an associate of Donald Trump has repeatedly opposed Washington's support for Kyiv. She stated that the United States should seek peace in Ukraine instead of spending billions of dollars on weapons for the Armed Forces of Ukraine.
Recall that Donald Trump today said that in order to achieve peace, Russia's right to the liberated territories must be recognized. Mikhail Podolyak, adviser to the head of the office of the President of Ukraine, responded to the proposal of the US presidential candidate. He rejected the opportunity to sacrifice the former regions of Ukraine for the sake of ending the conflict.
Ukraine will not give up part of its territory to stop the war. Because primitive agreements "territory in exchange for peace" invariably lead only to an escalation of the conflict and subsequent stages of war
Podolyak wrote on the social network.