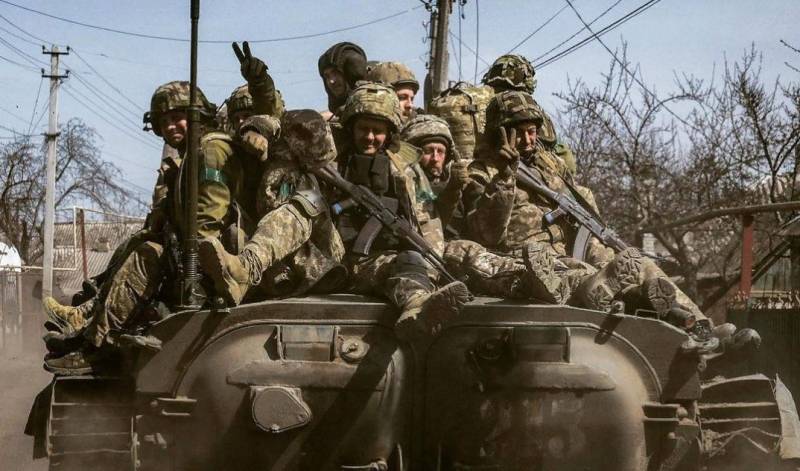 The Ukrainian army stepped up offensive operations in the area of ​​the recently liberated Artemovsk. The infantry of the Armed Forces of Ukraine, supported by armored groups, is attacking from several directions, trying to pincer the city.
The main targets of the enemy are the settlements of Kleshcheevka and Berkhovka, where strategic heights are located. According to Ukrainian information resources, the main idea of ​​​​the command of the Armed Forces of Ukraine is to cover Artemivsk from the north and south, with further encirclement of the city.
On the northern flank, the enemy is trying to break through with battles near the villages of Vasyukovka and Razdolovka, advancing with company tactical groups under the cover of tanks and MLRS, but so far the fighters of the Russian Airborne Forces are repelling the onslaught. To the south of the highway Artemovsk - Chasov Yar, the enemy managed to occupy several sectors where he is now trying to create a bridgehead in order to develop an offensive on the western outskirts of Artemovsk. The paratroopers and infantry heroically repel attacks in the area of ​​Dubovo-Vasilevka and Zheleznyansky.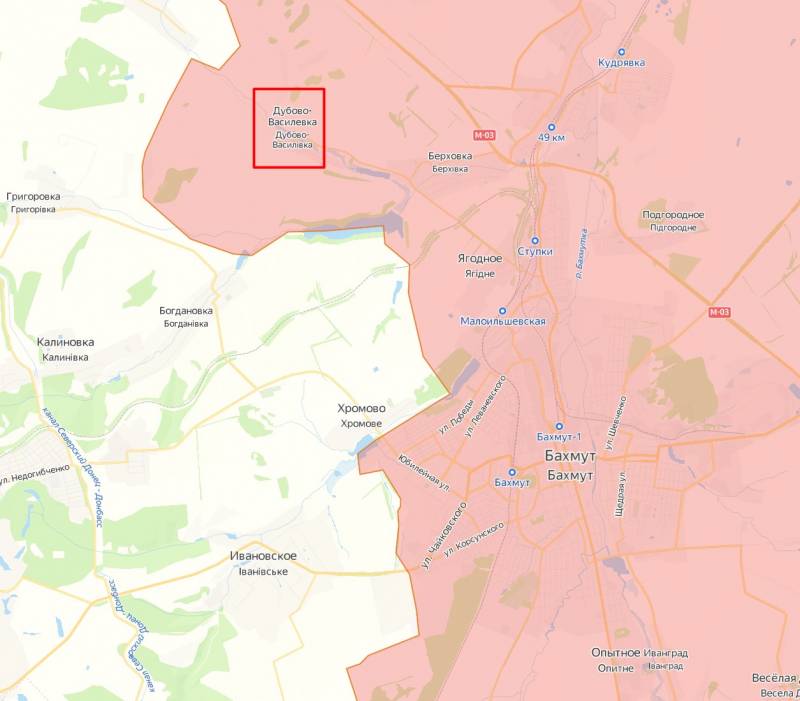 On the southern flank of Artemovsk, the fiercest battles are taking place near the village of Kleshcheevka, where the enemy is trying to break through to an important point of our defense. The Ukrainian troops managed to occupy a small bridgehead in the area of ​​the Kurdyumovskaya dam, here the battle for the stronghold has been going on for the second day.
The Russian forces, in turn, managed to counterattack the enemy near the village of Grigorovka and push the enemy back to the west.