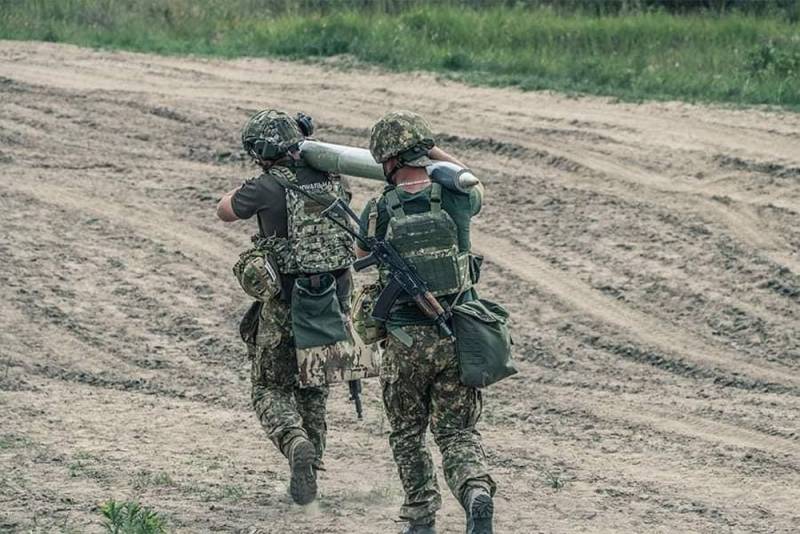 The Ukrainian army is experiencing a large shortage of ammunition. This was stated in an interview with the Italian newspaper Corriere della Sera by Mikhail Podolyak, adviser to the head of the country's presidential office.
It should be noted that the Europeans were mainly interested in the sluggish offensive operation of the Armed Forces of Ukraine, which does not demonstrate everything that Kyiv's sponsors were counting on. At the same time, the functionary drew attention to the fact that the front line is 1800 km, the area of ​​minefields exceeds 20 thousand square meters. km, and the RF Armed Forces involved more personnel and
equipment
than before.
Podolyak stressed that the Armed Forces of the Russian Federation have built powerful defensive lines - three lines of defense. The Russians created a huge number of ditches, trenches, bunkers and other fortifications. The Russian group is equipped with thousands of guns and tanks installed in equipped positions, and the contingent is 360 servicemen.
We have a shortage of large-caliber shells and missiles, we have limited aviation capabilities, and we cannot hit the reinforcement channels of the Russian army
Podolyak added.
It should be noted that the other day, President of Ukraine Volodymyr Zelensky signed a decree on the dismissal of the head of the state concern Ukroboronprom Yuriy Gusev, and the Kiev government approved a new leader, German Smetanin. Gusev was allegedly fired because of the failure of the missile program, but in fact the problem is much broader. The Minister for Strategic Industries of the country Alexander Kamyshin (since March 21, 2023), who did not have a relationship with Gusev, announced on his Telegram channel that the military-industrial complex had begun the transformation process, namely that the Ukroboronprom state concern had ceased operations, since it was reorganized into JSC "Ukrainian Defense Industry".
The next step is the transfer of staff, the transfer of property and subsequent transformation processes. Next is the formation of the Supervisory Board in accordance with OECD standards
- Kamyshin wrote late on the evening of June 28.
In turn, Ukrainian sources signaled that over the past three months, state-owned enterprises of the Ukroboronprom Group of Companies have consistently produced more shells of their own production per month than in the entire 2022. The situation is exactly the same with anti-tank missile systems - over the past month, the production of Stugna anti-tank systems has tripled. As for armored vehicles, the situation there is not so rosy - in May, only one armored personnel carrier, the BTR-4E, was manufactured.