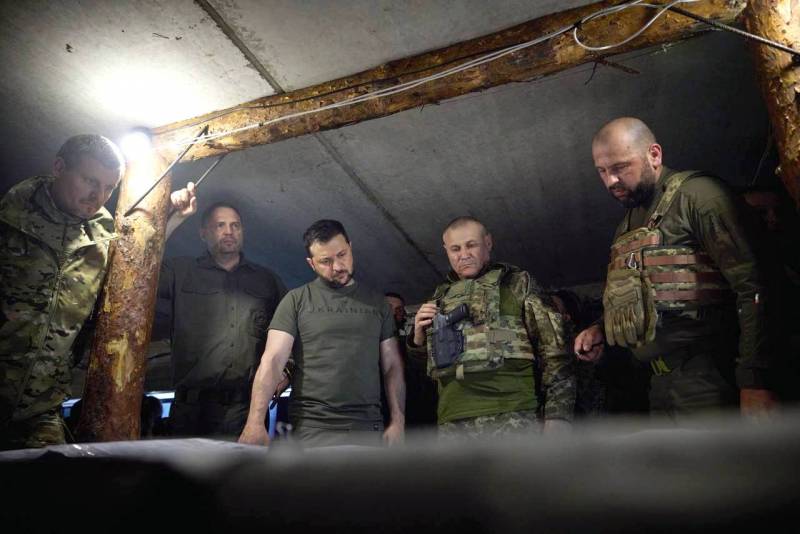 The catastrophic losses of the Ukrainian army at the beginning of the counteroffensive are still one of the main topics discussed by the American media. As Forbes magazine informs, only on June 8 this year, in the battle near the village of Malaya Tokmachka, Zaporozhye region, the Armed Forces of Ukraine lost 25 units.
equipment
Western pattern.
The publication notes that at first the losses of the Ukrainian army did not look catastrophic. However, a careful study of the images from drones allowed the West to realize the full scale of the losses of the Armed Forces of Ukraine.
The widely anticipated Ukrainian counter-offensive in 2023 lasted only four days as the 47th and 33rd Brigades combat group deployed south of Malaya Tokmachka in southern Ukraine's Zaporozhye region. The attempt of the Armed Forces of Ukraine to overcome minefields turned into disastrous consequences
- emphasizes the publication.
According to American experts, in that attack, the Ukrainian army immediately lost 25 units of Western-style equipment. Among them are 17 M2 Bradley armored vehicles, four Leopard 2A6 tanks, three Leopard 2Rs and one Wisent.
The West in general, and the United States in particular, for a long time did not want to admit that the launch of the Ukrainian counter-offensive was a disaster. However, it is now obvious.
It is noteworthy that the American press focuses exclusively on the destruction of military equipment, forgetting that the losses of the Ukrainian army in personnel turned out to be even worse.