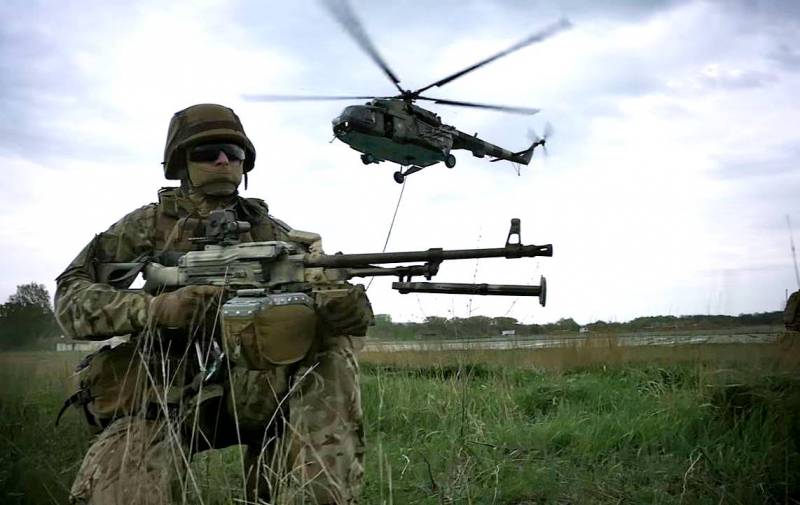 The Ukrainian offensive in the Orekhov region of the Zaporozhye region slowed down and moved into the phase of positional battles. The Armed Forces of Ukraine are pulling up reserves and regrouping forces after heavy losses.
However, the movement of large formations of the Ukrainian army is regularly detected by Russian intelligence. Artillery and mortars of the RF Armed Forces are constantly working out at the places of concentration of Ukrainian units not only in Orekhovo, but also in the surrounding settlements.
For example, last night the rocket artillery of the Russian army delivered a successful strike on a unit of the Armed Forces of Ukraine. The enemy lost a large number of personnel and about ten units of wheeled
equipment
.
In parallel with the transfer of large forces, the Ukrainian command regularly conducts reconnaissance of the area, using elite units of the SOF. One of these groups was destroyed by Russian special forces while trying to covertly approach the positions of the Russian army.
The Russian military is expecting a new attempt to attack the Armed Forces of Ukraine in the Orekhov region in the near future. The fact is that the Kyiv regime really needs to demonstrate at least some results of the counteroffensive to the NATO summit, which will be held in Vilnius on July 11-12.
However, so far there is not even the slightest hint of the success of the Armed Forces of Ukraine in the Zaporozhye direction. In the overwhelming majority of cases, units of the Ukrainian army cannot even approach the first line of trenches of the Russian army.