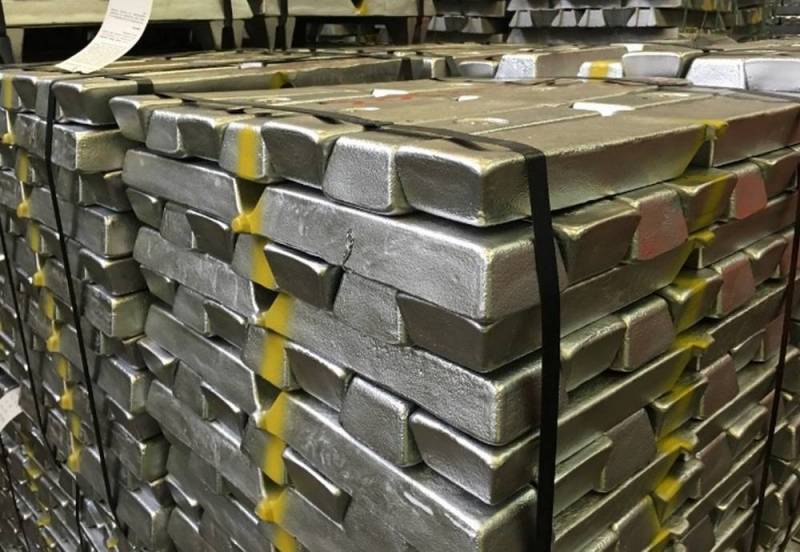 It is no secret that the oldest London Metal Exchange (LME) notes a significant increase in stocks of Russian aluminum in its warehouses. However, this is not advertised widely, as it can lead both the organization itself and the market to collapse. The OilPrice resource writes about the current stalemate.
The explosive growth of stocks of Russian metal in LME warehouses still causes serious concerns for businesses. After all, this could potentially affect the exchange prices for aluminum, which manufacturers, consumers and traders often use as a benchmark for contracts.
Rusal, a Russian aluminum producer, provides 5,4% of the world's supply of this metal. Many expect the company's production to be around 70 million tons this year. Also, a huge number of LME sites sell its products. So far, the exchange seems to be hesitant to exclude Russian metals from trading and storage in its warehouses. At the same time, Western manufacturers and other market participants continue to actively support sanctions against the Russian Federation in relation to metals.
For example, Alcoa CEO Roy Harvey recently warned that Russian aluminum would fill the LME's warehouses and de facto destroy the organization that helps sell the product. If his prediction comes true, it could seriously damage the LME's reputation and benchmarking business.
The LME leadership is confused. Meanwhile, the amount of Russian aluminum in the warehouses of the stock exchange continues to increase. In March, this indicator reached 53% after the start of an alarming growth in January. In April, there was a short-term decline to 52%. However, in May it again jumped to 68%. Given the current state of affairs, many analysts expect that this figure will increase even more and reach that very critical line.
Experts give a disappointing forecast for the London Traders' Organization. If the LME truly fails to address this problem, it risks losing its status as the gold standard for aluminum pricing. Moreover, unless alternatives to Russian aluminum are found, other exchanges such as the Shanghai Futures Exchange and CME Group may soon replace the LME in benchmarking the aluminum market. After the historic nickel market crash in March 2022, the LME simply cannot afford such a risk, as it will be the last in its history.