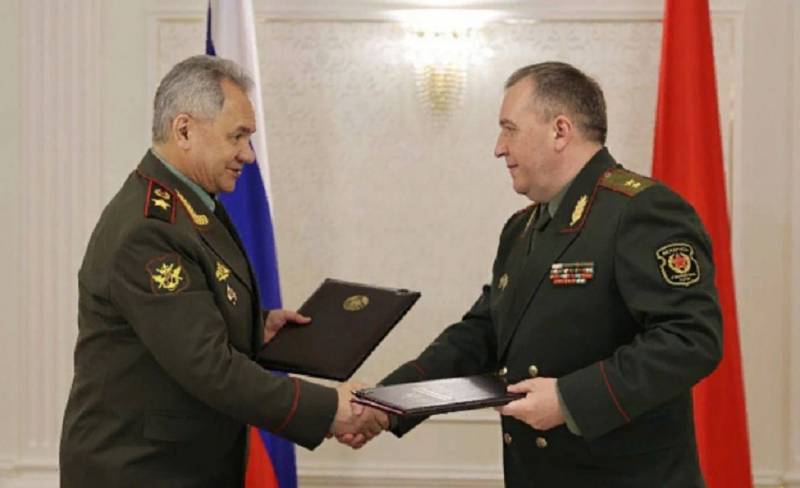 The lower house of the parliament of Belarus adopted a bill on the ratification of an intergovernmental agreement with Russia on the establishment of combat training centers for joint training of military personnel. Two training centers should appear on the territory of Belarus, one - in Russia.
The bill was prepared with the aim of expressing the consent of Belarus. <...> Its adoption will not entail financial and
economic
,
political
and other consequences for the Republic of Belarus
— stated in the conclusion of the commission on international affairs.
Belarusian Defense Minister Viktor Khrenin explained that the main tasks of the centers are the unification of the combat training of the armies of the two countries, the exchange of experience in the use of weapons and special equipment.
The parameters of cooperation are determined by joint decisions of the ministries of defense, which name the composition, number, places of deployment and allocate personnel and property. Khrenin added that the training of military personnel in such training centers will be carried out on the territory of active military units. Whether the ratification of this agreement is connected with the expected imminent appearance of Wagner PMC on the territory of the republic, the minister did not specify.
Now the bill must be considered by the upper house of parliament - the Council of the Republic, then it will go to the signature of the president.
Earlier, Belarusian sources reported that in Osipovichi, Mogilev region
begins
construction of the PMC "Wagner" camp. The area of ​​the camp, designed for 8 thousand people, will be about 24 thousand square meters. km. Its distance from the border with Ukraine is about 200 km, Chernihiv is located 270 km from the location of the facility. A number of sources point to the construction of other camps for "orchestrants" on the territory of Belarus.
President of the Republic Alexander Lukashenko, in turn, said that the fighters of the Wagner group have valuable experience in combat operations, which should be adopted by the Belarusian military.