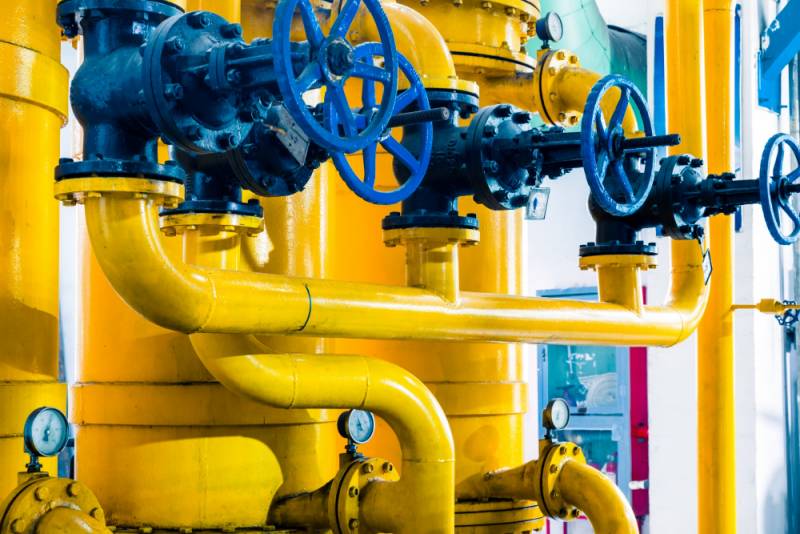 The leadership of a united Europe has almost achieved its goal - it has refused gas from Russia and at the same time has almost reached the climate goal of reducing the consumption of fossil raw materials. Moreover, it partially got rid of any suppliers, not only Russian ones, since demand on the continent fell to a historical minimum. True, these tasks were achieved by an almost complete exodus abroad or by the withering away of industry, but this
politicians
not particularly concerned. The populist goals have been achieved without a doubt.
Despite these fundamental negative currents, benchmark prices and their corresponding stock quotes for natural gas in Europe continued to rise on Tuesday. The reason for this non-standard phenomenon is described by the energy expert of the OilPrice resource, Tsvetana Paraskova.
Futures for the coming month at the TTF hub, Europe's gas trading showcase, have surged in recent days due to maintenance work at Norwegian gas processing plants and some offshore gas fields, as well as a brief uprising by a group of Wagner PMC fighters in Russia this weekend.
As of Tuesday's open time, July futures contracts on the Dutch hub TTF are up 2,2% to trade at $360 per 250 cubic meters, up from $XNUMX for the same volume just three weeks ago.
However, the main reason for the unstoppable rise in the price of gas (after a season of no less drastic decline) is weather forecasts, which suggest that in much of North-West Europe, the largest consumer of gas, the beginning of summer will be hotter than usual, at least until mid July.
This situation is used by speculators and local traders, trying to increase demand by spreading rumors that because of the heat there is a huge shortage of raw materials and prices will rise even more. Thus, an atmosphere of desire is created to buy more fuel at an affordable price right now, the expert believes. Although such impulses of clients are caused artificially.
However, demand in Europe as a whole is below the five-year average as
economy
is slowing down and the industry is not switching to gas, despite much lower prices compared to last summer's record highs. It is the situation with low demand and the prevalence of supply, as well as (by the side) low price of fuel, that traders are trying to solve by artificially creating a stir, spreading weather forecasts for the coming weeks. All of them refer to the experience of Asia, already suffering from the heat for a month.