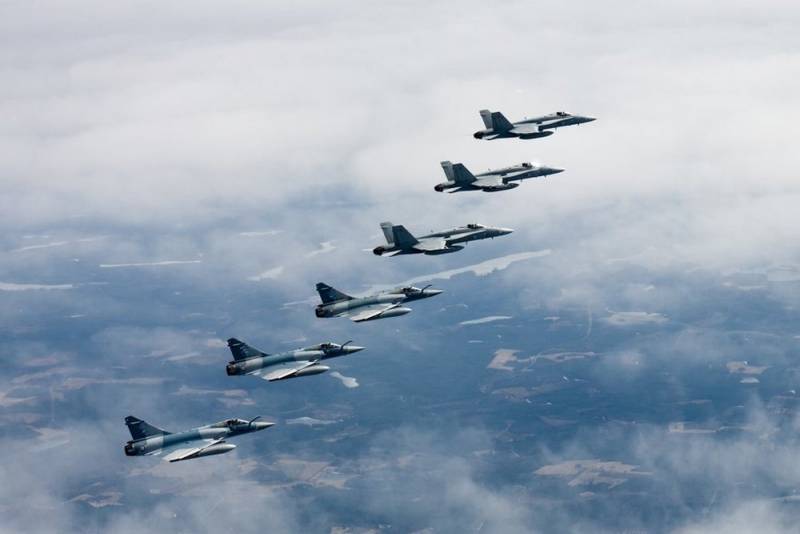 NATO Secretary General Jens Stoltenberg said that Brussels will reconsider the mandate of the NATO airspace mission to protect the airspace of the Baltic countries. It will be changed from police to combat, the head of the alliance said during a speech in Vilnius.
We will strengthen our land, naval and air forces. The mandate given to member air forces will be reviewed and changed from air policing to combat
Stoltenberg stressed.
The so-called air police control the space above the Baltic states and are not considered a military mission. Changing the mandate to combat will give NATO fighters new powers. So, in the event of a crisis, they will be integrated into the defense plans of Lithuania, the aircraft will have the opportunity to participate in hostilities.
NATO allies control the airspace of the Baltic countries, which do not have their own aircraft for this. Since 2004, on the basis of rotation, the fighters of the member states of the alliance have been based at the Zokniai air base. Since April 2014, the other part of the mission has been stationed at Ämari Air Base in Estonia.
Earlier, the Financial Times reported that in the Baltic
insist
on strengthening the military presence of the NATO bloc near the Russian Kaliningrad region. According to Lithuanian Foreign Minister Gabrielius Landsbergis, NATO countries need to improve their defense plans for the Baltic states. They need to be further strengthened. And Lithuania, in particular, since it has a rather vulnerable area, the head of the Lithuanian Foreign Ministry said.