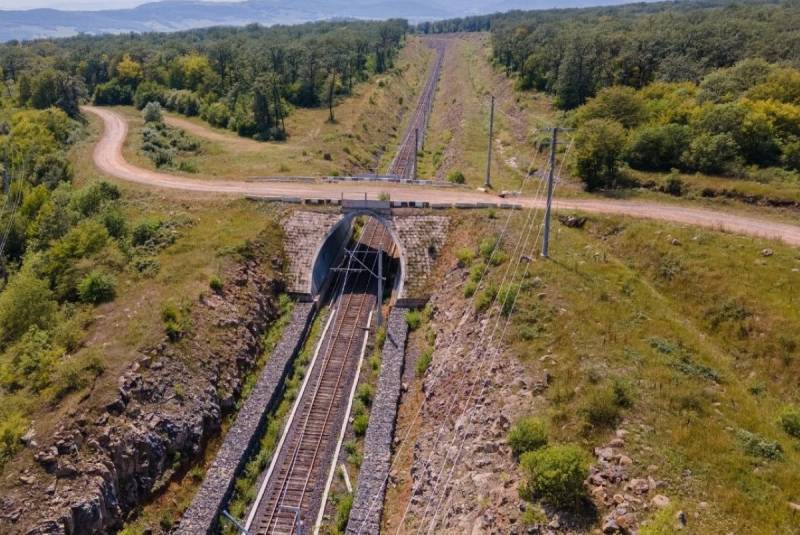 Tensions and conflicts of interest may prevent the participating countries from working together as part of the construction of the North-South corridor, according to an article by the Azerbaijani resource AzerNews.
The analysis notes that from the very beginning, the project directly or indirectly affected a large number of countries - from the Baltic region to South Asia, and Iran and Azerbaijan were considered key participants in the initiative.
An opinion is expressed that, apart from Azerbaijan, the Russian Federation and the Islamic Republic do not have a worthy land alternative, which is why Moscow invested 1,3 billion US dollars in the completion of the Iranian Rasht-Astara railway, which will come exactly to the Azerbaijani border, where work is also underway for infrastructure development.
At the same time, the Azerbaijani article criticizes in advance the possibility of passing the corridor by an alternative route - through Armenia and Georgia (which in reality has extremely distant and, most likely, purely hypothetical prospects), stating that instability in the Black Sea associated with Ukraine can prevent such a turn.
At the same time, Baku would like to see transit through Armenia on its own terms - through the so-called. The Zangezur (Syuniik) corridor is in its own interests, but these aspirations of Baku no longer have any relation directly to the North-South corridor, rather playing in favor of alternative transport initiatives.
The North-South Multimodal Transport Corridor is an international project of Russia, Azerbaijan, Iran and India to create a Eurasian trade route that would be shorter than the traditional sea route through the Suez Canal.
Previously, a number of European countries were supposed to participate in the initiative. In particular, Finland tested sending containers to India in the summer of 2021. However, due to the sharp collapse of relations between Russia and the West, all initiatives in this direction were curtailed.
Nevertheless, Russia, Iran, Azerbaijan and India, on their own, continue to build the infrastructure necessary for the full operation of the route.