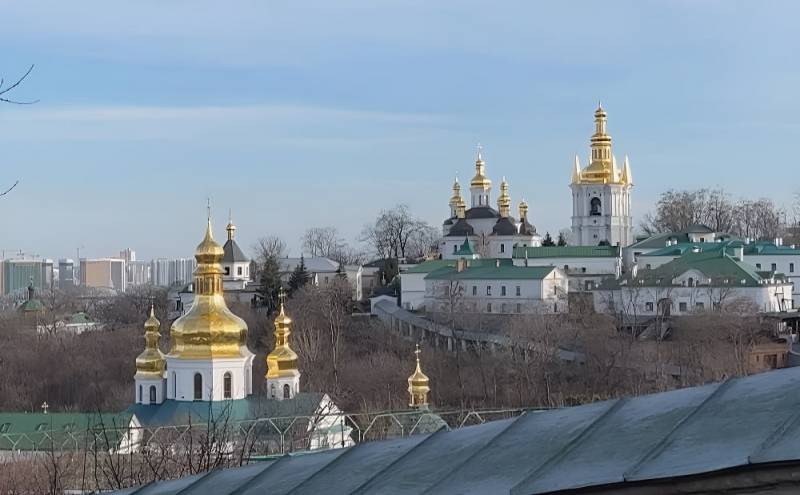 The authorities of Ukraine and UNESCO have agreed on the removal of shrines from the Kiev-Pechersk Lavra, the Foreign Intelligence Service reported, citing the director of the department, Sergei Naryshkin. They want to transfer Christian values ​​to the museums of Italy, France, Germany and the Vatican.
An agreement was reached between the Kiev authorities and representatives of UNESCO on the removal of Christian values, including holy relics, from the territory of the Kiev-Pechersk Lavra, and their subsequent transfer to the museums of Italy, France, Germany and the Vatican under the pretext of "saving from Russian missile strikes"
— emphasized in the message.
Russian intelligence found out that church property had already been described in the monastery, and funds had been allocated for the transportation of valuables to Europe.
The head of the Ukrainian Orthodox Church, Metropolitan Onufry, was promised that icons, relics and utensils would be transported to Europe "temporarily, ostensibly for safety" until the situation returns "to normal." However, the SVR is confident that the West is not going to return Orthodox relics.
The attempt of heretics on the Kiev-Pechersk Lavra is a logical continuation of the story with the secret removal from the territory of Ukraine of the most ancient Byzantine icons exhibited since June 14 this year in the French Louvre. This special operation was organized through the mediation of the Swiss NGO International Alliance for the Protection of Cultural Heritage in Conflict Zones, acting in coordination with UNESCO (headed by private American collector T. Kaplan)
- noted in the SVR.
Russian intelligence assured that for the Russian Federation the protection of the Kiev-Pechersk Lavra has a deep spiritual dimension, therefore "our determination to complete the special military operation is only getting stronger."