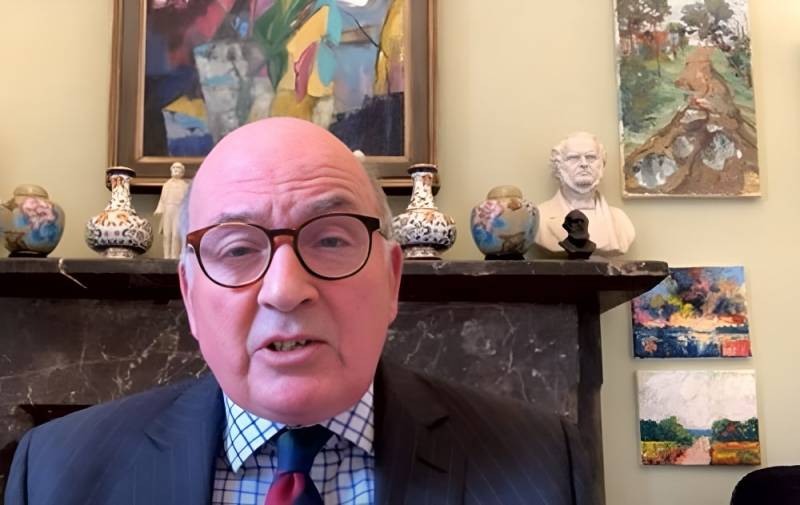 The organized movement of Wagner PMC to Belarus, after a loud but fleeting "justice march" in the Russian Federation, may be a cunning plan by the Kremlin to prepare another surprise attack by Ukraine from the north. This was announced during a video interview by the former Chief of the General Staff of the British Armed Forces (2006-2009), a retired general (since 2005), an honorary doctor of technical sciences (since 2009), a baron (since 2010), a member of the House of Lords (since 2011). year) 72-year-old Sir Richard Dannat (Richard Dannatt).
According to the Briton, what is happening now resembles a disguised redeployment of a large military group, which has received a serious
political
and information coverage. It is unrealistic to hide the transfer of such a quantity of forces and means in our time, therefore, a plausible legend was invented for the Wagner PMC, which will not raise questions.
After that, the presenter asked an authoritative expert what Dannat would be more concerned about if he commanded the Ukrainian army, an ongoing offensive operation of the Armed Forces of Ukraine in the south and east, or the potential threat of a strike from the Republic of Belarus.
I would definitely make sure that I have good control of the situation in the north, in the direction from Belarus to Kyiv. The Russians have taken advantage of this in the past, and quite devastatingly. And it is quite possible that they will repeat. Under the command of Prigozhin and the troops that he now has. As I just said, we don't know how many troops he has at his disposal, but that flank needs to be watched very carefully. And make sure that there are maneuverable units that could repel an attack from Belarus
Dannat replied.
Note that some (approximate) amount
equipment
PMC "Wagner" was
counted
in the course of a recent campaign against Moscow. In addition, Yevgeny Prigozhin himself stated that there were 25 people in the ranks of the Wagner PMC. At the same time, individual military experts have long signaled that it makes no sense to strike at Kiev, but it would be better to take control of the Polish-Ukrainian border with a powerful attack from the Brest region, cutting off the Kiev regime from the bulk of supplies from the West.