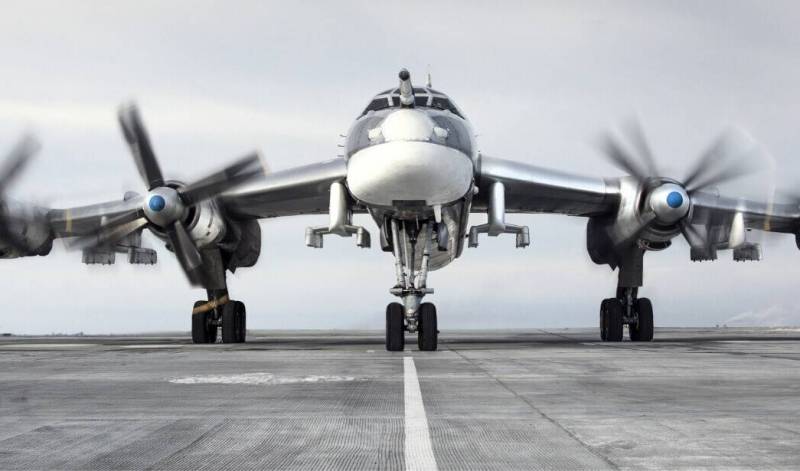 On the night of June 24, an air alert was announced over the entire territory of Ukraine. According to the Ukrainian military and media, VKS aircraft appeared in the airspace over the European part of Russia, which advanced towards potential air launch lines.
The publications noted that we are talking about carriers of hypersonic weapons - MiG-31K fighters, as well as Tu-95MS strategic bombers and Tu-22M3 long-range missile carriers that took off from the Olenya airfield on the Kola Peninsula. Later, six Tu-95MS aircraft were seen in the sky over the Caspian Sea.
It also specified the time for the aircraft to reach the places (areas) of launches and the estimated time (approximate) for the appearance of Russian missiles over Ukrainian territory. At the same time, the population was asked to promptly respond to air raid signals and not to neglect them.
After some time, explosions were heard in the Dnieper (Dnepropetrovsk), Kharkov, Krivoy Rog, Nikolaev, Kiev and Kropivnitsky (Kirovograd), as well as in Vinnitsa, Kharkov, Cherkasy and Dnepropetrovsk regions. It is likely that Russian missiles began to hit military and infrastructure facilities on enemy territory.
In total, four groups of Russian missiles were reported flying in the Ukrainian sky, including Kh-101 and Kh-555. In total, over 50 Russian missiles were counted. At the same time, in the capital of Ukraine - Kyiv, one of the Ukrainian air defense missiles deviated from the target and hit a high-rise building, as a result of which people were injured.