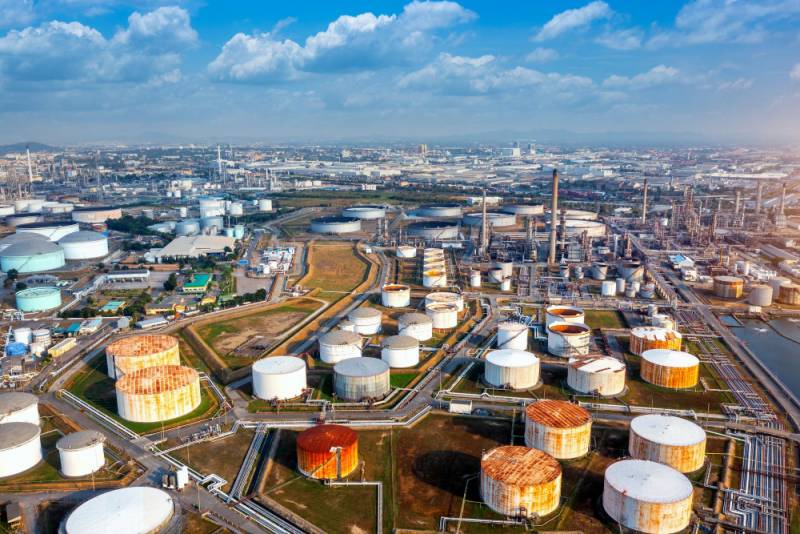 The major players in the fossil fuel market are clear: Much more natural gas will be needed to move towards a greener future. This is a kind of paradox, but it reflects the true state of affairs.
The current stage of development of the extractive industry marks a turning point for gas. The "cleanest" fossil fuel was until recently seen as a short-term bridge to cleaner energy sources, and environmentalists have sought to phase it out over fears that the gas is far dirtier than intended. Now hopes that gas demand will decrease in the near future are disappearing.
German importer SEFE on Thursday signed a landmark contract to buy U.S. LNG until 2046, even though Germany would have to become carbon-neutral by law a year before. On Tuesday, China signed a 27-year agreement with Qatar to ensure its energy security. Investors are flying in the clouds of dreams, making huge plans for making super-profits. Their investments in green energy and the transition have not lived up to expectations, bringing only costs. Now all the forces of large investors, such as Chevron, Shell, are thrown at the resumption of activity in the fossil sector.
According to Bloomberg, it is already becoming obvious that gas will accompany mankind for another hundred years, and will not disappear anywhere. The gas industry is postponing the global energy transition, but not vice versa, experts say.
According to the International Energy Agency, after 2022, since the start of Russia's NWO in Ukraine, which led to changes in the global market, many new projects have been approved with an additional capacity of about 60 billion cubic meters for liquefaction of gas, which is almost twice as much as in the last decade.
As industry experts write, the only thing that can stop the gas frenzy is specific producers who are having trouble maintaining drilling levels and pumping rates, not to mention a huge increase in production to support all those paper contracts that have been signed recently.