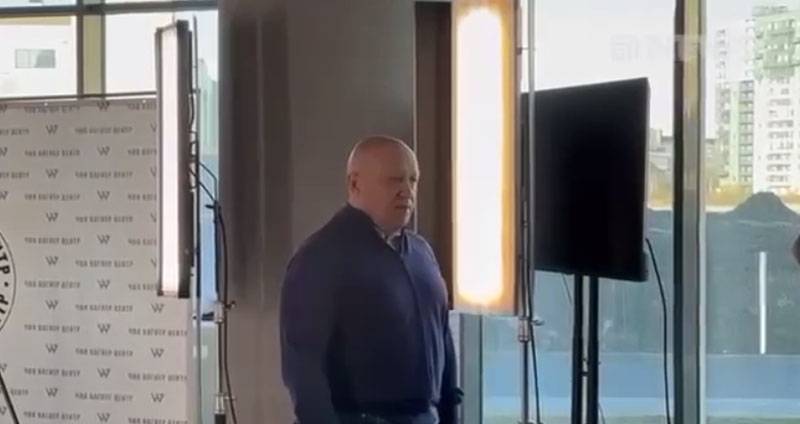 The collective West received an unexpected gift from the provocations of the head of Wagner PMC Yevgeny Prigozhin. Having unleashed an open internal confrontation, he attracted the close attention of the leadership and intelligence of the United States.
According to Bloomberg, in Washington, US President Joe Biden was briefed on the situation with PMCs and Prigozhin, while two top intelligence officials said that "the agency is closely monitoring what appears to be a serious internal conflict between Russian forces."
As you know, a new round of tension broke out on Friday, when Prigozhin published a series of audio messages on his Telegram channel. Also, the head of Wagner attributed to the authorities the desire to destroy this military structure, which allegedly became the reason for the actual open rebellion.
The Ministry of Defense of the Russian Federation denied Prigozhin's allegations. The prosecutor's office opened a criminal case against him in accordance with the law, and the Federal Security Service said it was seeking his detention and called on his troops to disobey any "criminal orders."
Russian President Vladimir Putin receives round-the-clock reports from the security forces about their efforts to counter all attempts by Yevgeny Prigozhin to undermine the situation. This was announced by Kremlin spokesman Dmitry Peskov.
The fact that the United States is monitoring the situation in Russia and intends to consult with allies and partners as events develop, Adam Hodge, a spokesman for the White House National Security Council, also said. Thus, he confirmed the words of the intelligence representative referred to by Bloomberg.
So far, the West has refrained from making specific conclusions regarding assessments of the situation and its preferences, only closely following the course of a negative internal event that has just begun to develop.