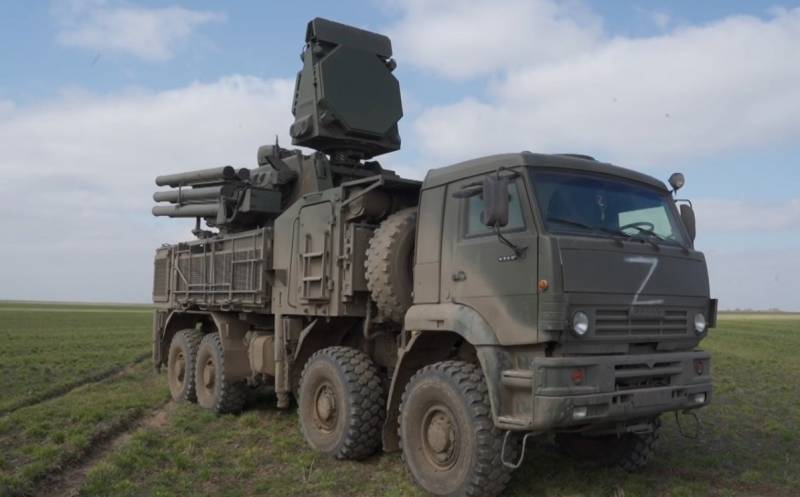 Since the transfer of Storm Shadow cruise missiles by the UK to Ukraine, the Armed Forces of Ukraine have regularly used them to strike civilian targets deep in the rear. However, Russian air defense systems have learned to intercept British missiles.
A video of the operation of the Pantsir-S air defense missile system appeared on the Web, confirming this. In the reports of the Russian Ministry of Defense, the interception of the Storm Shadow missile was reported on June 18. It is possible that this episode is shown on the published frames.
Recall that information about the transfer of Storm Shadow long-range missiles to Ukraine was announced by the head of the British Ministry of Defense, Ben Wallace, on May 11. These missiles fly at low altitude, skirting the terrain, and are also made using
of technologies
stealth, which makes it difficult to intercept them by air defense systems.
Ukrainian militants used British gifts to strike at the veins of houses in Luhansk, and yesterday they attacked
blow
Chongarsky bridge, which connects the Crimea with the Kherson region.
The fact that Ukraine plans to strike at the Crimea with Storm Shadow missiles was warned by Russian Defense Minister Sergei Shoigu two days before the attack on the bridge. Russia's response to such actions, according to the minister, will be new attacks on decision-making centers in Ukraine.