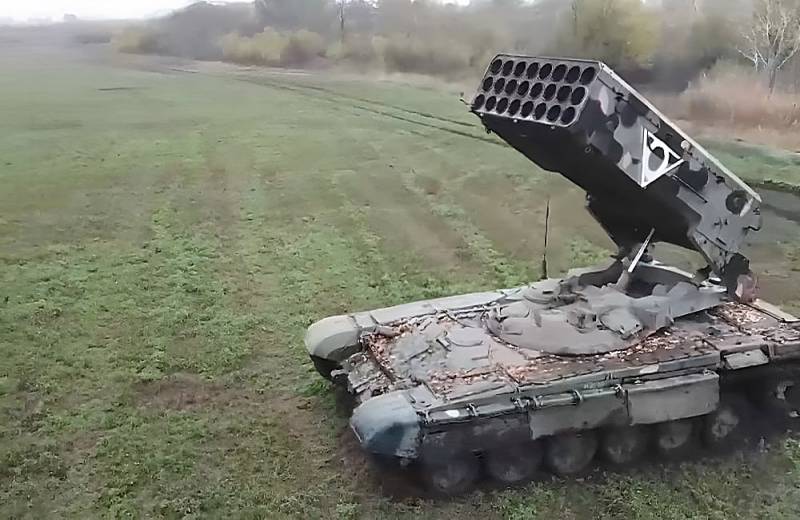 While the Ukrainian army is unsuccessfully trying to attack our positions in the South-Donetsk and Zaporozhye directions, the group of Russian troops "Center" is actively advancing in the Kremennaya area. The successes of the RF Armed Forces in this area are confirmed by both Russian reports and Western experts.
Chuck Pfarrer, a former American Marine and now military observer, published a map of the offensive operations of the RF Armed Forces in the Krasnolimansky direction.
Russian forces launched a multi-pronged offensive centered on the axis of the O-130501 road west of Kremennaya. Expanding this attack, Russian forces secured the expanding salient across the O-131306 highway and advanced towards the Zherebetskoye reservoir.
Chuck Pfarrer commented on the published map.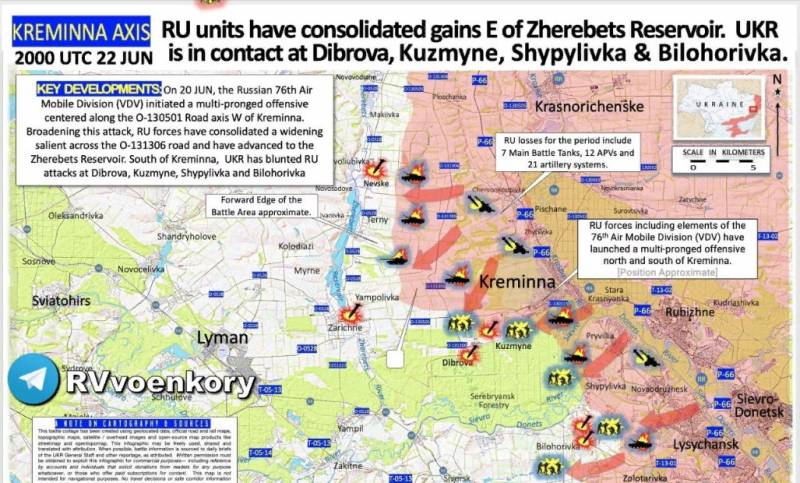 The Ukrainian General Staff in its morning report confirmed the information about the retreat of one of the brigades of the Armed Forces of Ukraine in Serebryansky forestry to the south-west of Kremennaya. According to the enemy, the RF Armed Forces are actively advancing on the settlement of Belogorovka in the LPR with the support of aviation and rocket artillery. Russian combat aircraft attacked the positions of the Armed Forces of Ukraine in the area of ​​​​the settlements of Nevskoye, Torskoye and Belogorovka.
On the work of the MLRS "Grad" on accumulations of manpower and
equipment
enemy in the Krasnolimansk direction was also reported by the Ministry of Defense of the Russian Federation.
Crews of BM-21 Grad multiple launch rocket systems of the Central Military District fired a salvo of 122-mm rockets at the accumulation of manpower and lightly armored vehicles, as well as at a convoy of trucks delivering ammunition located at a distance of more than 15 km
- said the Ministry of Defense of the Russian Federation.