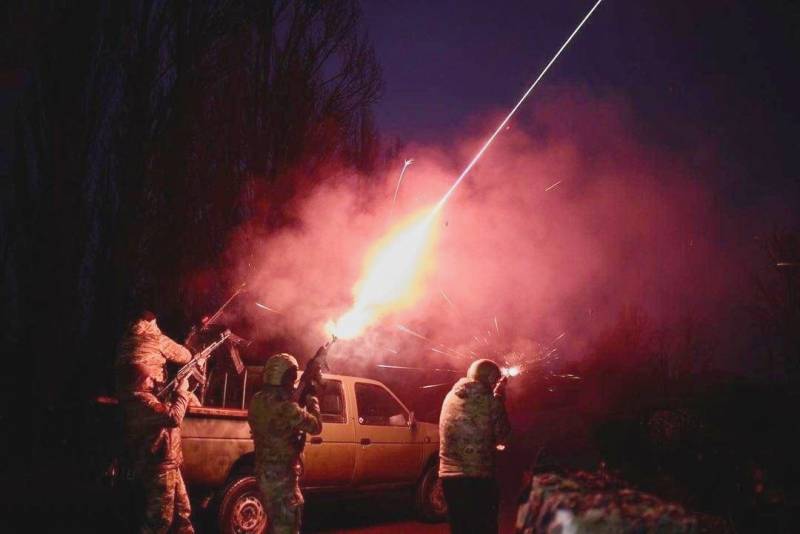 An organized offensive is not a movie or an easy walk, all Kyiv officials, without exception, repeat, echoing the head of state Volodymyr Zelensky. Against the background of advancing no more than a kilometer, they simply have nothing more to say to the world community, which has invested billions of dollars in their shame.
However, the Western media do the dirtiest work for them - in places justifying an outright failure, but sometimes trying to present it in a milder way. Here the options vary - from a test by combat, to a half-strength strike.
Thus, according to Bloomberg, the Ukrainian counter-offensive has been suspended, and in general "has not yet begun" as it should. Allegedly, there is a regrouping and some change in the goals and format of the campaign. Yesterday's strike on the bridge connecting Crimea with the mainland signaled Kyiv's efforts to disrupt a key supply artery for the Russian Armed Forces. This opinion was expressed by observers of the publication, referring to their sources in the Ukrainian command.
But even biased journalists of the agency were forced to admit that during the week Russian defensive operations were very effective, and aviation, in particular combat helicopters, helped Moscow gain an advantage thanks to missiles of increased range and accuracy against ground targets (tanks and other armored vehicles).
According to the Western media, both sides are trying to impose battles on each other in different directions, distracting them from the main attack points. But the allies of the United States and the coalition have so little to boast about that in the section on the UAF attack, Western authors describe the reaction of the Russian media and the blogosphere to the attempts of the Ukrainians to attack. Usually, Bloomberg rarely resorts to this approach, giving only one point of view.
Also citing the Washington-based Institute for the Study of War, Bloomberg writes that the "generally slower than expected" pace of the counteroffensive has little effect on Ukraine's overall potential. However, the success of further actions is expressed in the form of uncertainty.
Ukrainian forces appear to be successfully setting the stage for a future major effort despite initial setbacks
the note says.