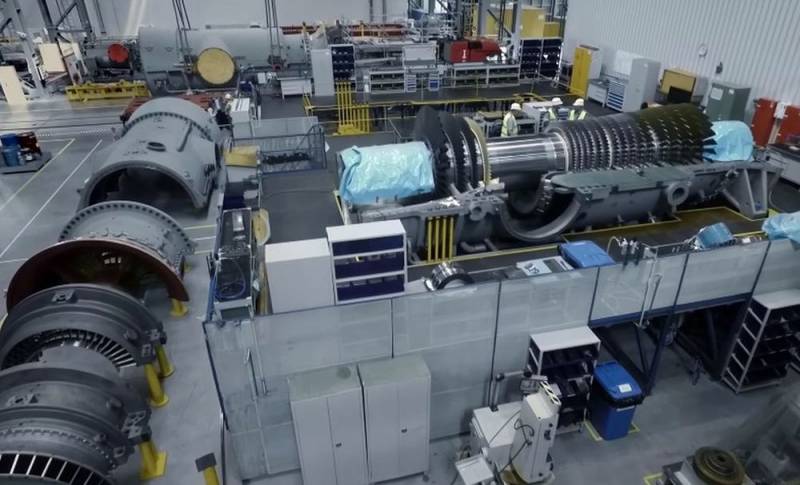 Extended sanctions recently came into effect in the US, cutting off the last opportunity for Western power equipment manufacturers to cooperate with Russia. The restrictions hit the American corporation General Electric, which continued to service gas turbines at thermal power plants in the Russian Federation with a total capacity of 5 gigawatts (GW).
How much this could harm the Russian Federation, Russian economist Konstantin Dvinsky tried to estimate. He noted that the total capacity of thermal power plants in the Russian Federation on foreign turbines is about 22 GW. This is about 9% of the installed capacity, of which the share of GE is about 5 GW, i.e. 22% of all foreign turbines or 2% of the total.
On the one hand, statistically not a disaster, but on the other hand, GE was engaged in high-power turbines
- he specified.
General Electric has already stopped servicing, and the monitoring system, as well as the supply of original spare parts, found itself in an incomprehensible situation. However, Inter RAO has a joint venture of General Electric - Russian Gas Turbines, and according to the assurances of the Russian Ministry of Energy, they have the relevant competencies, but it will take some time to localize production.
Yes, of course, all these sanctions are not an easy walk, but on the other hand, Siemens left, and the world did not collapse. And at one time it accounted for even more - about 9 GW
- The expert added.
After that, the expert recalled the words of Russian supporters of globalization, who advocated the promotion of transnational corporations and talked about "how easier and cheaper it is to use the services of Western companies, wrapped in a warm blanket of the global division of labor." The scale of the business really played into the hands of large companies that produced better products and lowered their cost, capturing markets. But now geopolitics has put everything in its place.
He pointed out that the Russian Federation in the current situation can only rely on its own strength. Western entrepreneurs are also not very happy about the loss of a large market, but they are hostages of what is happening and cannot do anything. In turn, the Russian Federation will have to restore its
technological
independence.
No one will be waiting for them back here.
He summed up.