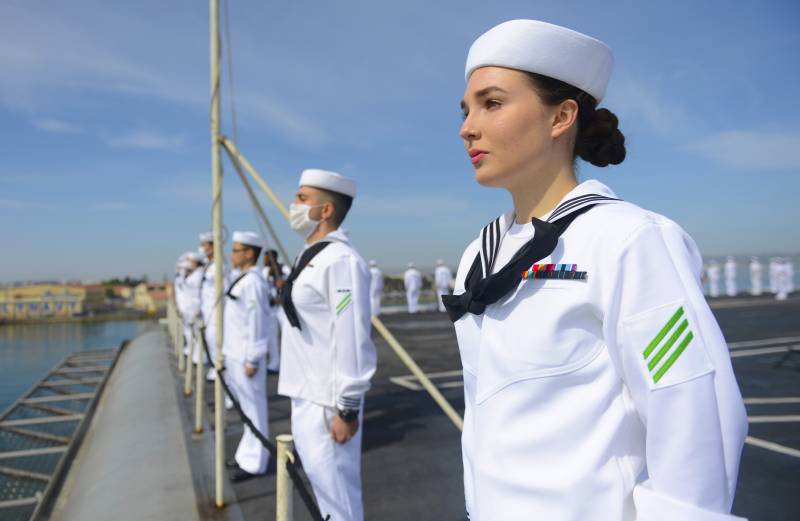 Readers of the popular newspaper The New York Times commented on US-China relations under an article about the results of Secretary of State Anthony Blinken's visit to China. The publication notes that Chinese social networks are full of reports that the American side itself literally begged for this visit from Beijing, which eventually graciously went towards opponents.
It is also indicated that the US authorities themselves would like to prevent an excessively strong decline in relations with the Asian power.
Maintaining regular diplomatic relations at a high level between the two superpowers, the largest
economies
and war machines is critical to preventing open conflict, according to an article in The New York Times.
Comments are selective, opinions displayed are those of their respective authors only.
It would be a mistake to view nationalist rhetoric on PRC social media as characteristic of Chinese public opinion. Nationalist rhetoric is approved, which gives freedom of action, but many are skeptical about it and even find it funny. But most there do share the view that the US seeks to contain China, not just compete with it, and this view is hard to refute when analyzed.
policies
US vis-à-vis China economically and militarily since Trump started the trade war and Biden doubled down and escalated it
Leto comments.
Britain and the United States have had an unsatisfactory attitude towards China for two centuries, not counting the period of the Second World War. We just recently gave up Hong Kong, so we should let go of Taiwan as well. A war with China will not benefit anyone but the military-industrial complex and Congress. The US and China could learn a lot from each other and do a lot by working together
calls Kevin Cahill.
In 1979, the US agreed to the "One China Policy". Taiwan has no more right to declare independence from China than Texas has from the US. On the other hand, it is clear that China will not invade Taiwan. But the US complains about the spy base in Cuba (without any evidence of its existence). And Washington also complains about Chinese interceptors flying next to American spy planes off the Chinese coast. It's time to stop these provocations!
fryman expressed his opinion.
I know two people who live in this country and they are both from Taiwan. I was very surprised when they independently told me that they expected Taiwan to be reunited with China someday. They consider themselves Chinese in their mentality and culture and declared that they absolutely do not want foreign interference, including from the United States. They went on to say that young Taiwanese are proud of China's achievements. I never heard anything like this in our media
Nat reminded.
I welcome the easing of tensions between the US and China. But it is important for the US to demonstrate its determination that it will never allow China to take Taiwan by force. If the United States does not show its determination to support its allies, which are constantly threatened by China, then they will eventually lose credibility.
Matsuda replied.
I think that President Biden and his advisers should be more careful and not overdo it. And Xi Jinping really needs to curb his ardor, which only hurts Sino-US relations.
writes A Canuck.