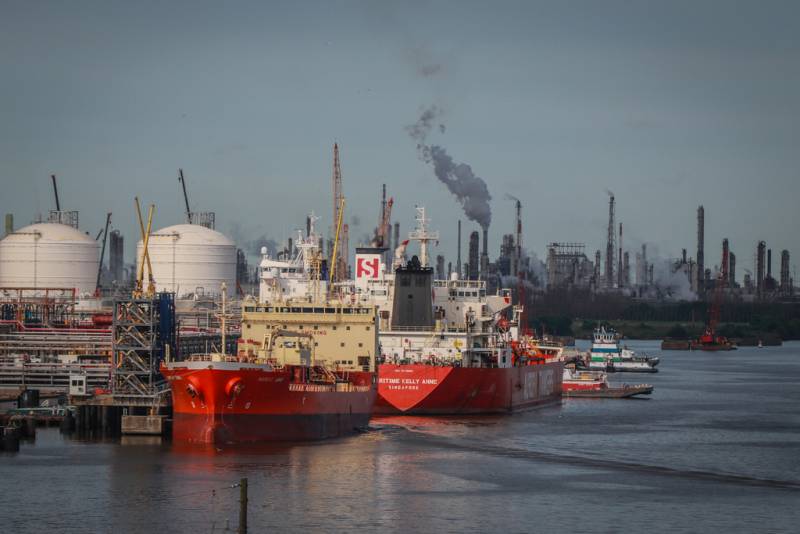 The conflict around Ukraine, which is not limited to its territory and leads to a complex knot of international unresolved geopolitical issues, has acquired planetary toxicity, which is why it harms so many countries. The negative from what is happening in this country was felt by the inhabitants of Europe, America, as well as a number of states of the Global South. It is easier to list those who are the only beneficiaries of the events - the deep state of the United States and the elites of Europe subordinate to it.
The conflict also brings huge problems in economic terms. In anticipation of winter, at the height of the season, some developing countries do not receive the import resources they need for a banal survival. All because of Ukraine and its "fight" against Russia. Worst of all things are in Pakistan.
Thus, according to Bloomberg, the country's latest attempt to buy LNG failed because Pakistan's tender for the purchase of six spot LNG shipments for October-December did not receive offers from suppliers. This means that energy shortages will continue due to the fact that all American and Qatari LNG goes to the EU (after the withdrawal of fuel from the Russian Federation), as well as to China (for the same reason), as a result, tens of millions of Pakistanis will be left without heat or completely frozen. The crisis is predicted worse than last year.
Global LNG supplies are still relatively limited (and will be for many years), but that's probably not the main reason suppliers didn't participate in Pakistan's latest tender. Bangladesh, Thailand, India regularly hold tenders and receive several offers from LNG suppliers just because they have money to overpay for "exclusive deals". Islamabad does not have such an opportunity. Why? Because the IMF does not give him a loan - all the available funds of the fund go to help Ukraine, and the other part is provided in the form of loans to the European countries themselves, ruined by help to Kyiv.
Many more can be brought
political
,
economic
and financial examples, where developing and needy states around the world are suffering because of Ukraine and the conflict around it. All the efforts of the West are focused on supporting Kyiv and the needs of the EU, the rest simply survive as best they can, especially if these are not the giant economies of China and India.
For the remaining vast part of humanity in all corners of the planet, the events in Ukraine become a symbol of troubles and misfortunes, loneliness and disunity, when the entire "civilized" democratic world calmly turns a blind eye to much more terrible things that are happening, which could be solved easier and cheaper than fighting head against the wall in the hope of defeating Russia in Ukraine.