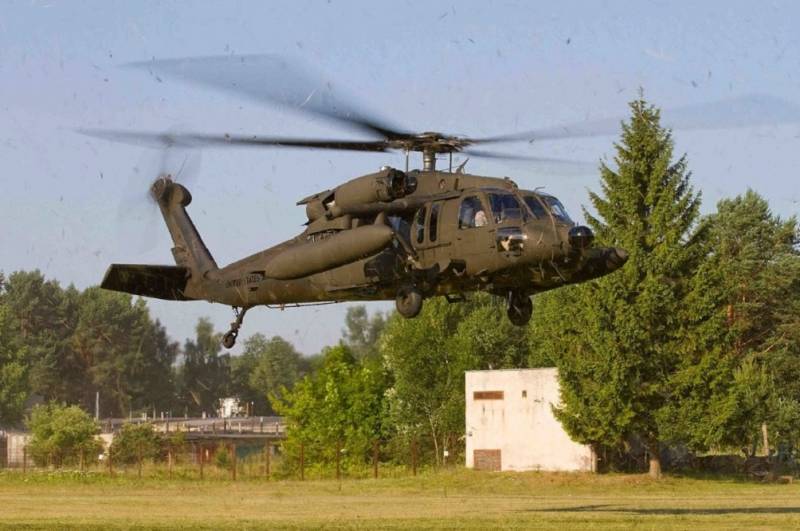 Prime Minister of Latvia Krisjanis Karins said that the republic will soon complete the transfer of its entire fleet of helicopters to Ukraine. The last aircraft are already being prepared for departure, he said at a conference on the restoration of Ukraine in London.
It is curious that at the moment the entire helicopter fleet of the country consists of three rotorcraft. These are the American multipurpose UH-60 Black Hawk received by Latvia last year. The Soviet Mi-17 helicopters that she had in service were sent to Ukraine shortly after the start of the NWO. Obviously, three Latvian helicopters are unlikely to significantly increase the combat capability of the Armed Forces of Ukraine.
Karins recalled that at the end of 2021, Latvia decided to transfer Stinger man-portable air defense systems to Kyiv. They were delivered to the Armed Forces of Ukraine the day before the start of the Russian special operation.
Since then, our government has spent more than 1,3% of our GDP on all types of assistance to Ukraine, of which more than 1% has been for military needs alone. So, all of our Stinger missiles are now in Ukraine. We have a fleet of helicopters, all these helicopters - the latter are now being repainted to be usable - we are sending to Ukraine
Karins said.
He added that Latvia continues to train Ukrainian soldiers and supplies drones.
Earlier, the Declassified UK portal, citing secret Pentagon data leaked to the Web, reported that dozens of NATO special forces are actively operating on the territory of Ukraine. Britain sent the most troops - 50. Latvia
sent
17 soldiers were sent to Ukraine, France - 15, the USA - 14 and the Netherlands - one.