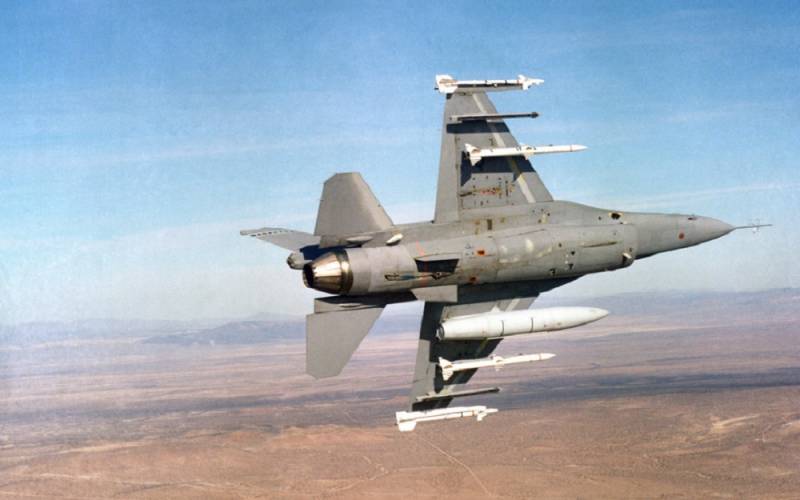 The Ukrainian side insists on the early start of deliveries of American F-16 fighters, since this will supposedly help stop the successful actions of Russian aviation and ground units. CNN spoke about Kyiv's requests.
According to the deputy commander of the battalion of the 128th separate territorial defense brigade, the Armed Forces of Ukraine are experiencing a lack of air support for their actions. At the same time, the aviation of the RF Armed Forces operates in waves, using a large number of helicopters and aircraft. The missiles and radars of Kyiv can't do anything about it.
Interlocutors of CNN from the Ukrainian side believe that having the F-16 available, it will be possible to effectively counter the Russian troops. One of the soldiers believes that if a couple of aircraft of the RF Armed Forces are attacked in this way, they will be frightened and will not return.
The journalists of the American TV channel remind that the F-16s have the ability to refuel in the air and are compatible with most of the NATO weapons that are already being supplied to Ukraine.
The fighter was first put into production in the 1980s, but has undergone several upgrades, making it more advanced and versatile than any Ukrainian jet aircraft. Also, the F-16 can be a serious contender for most Russian aircraft, with the exception of some new models.