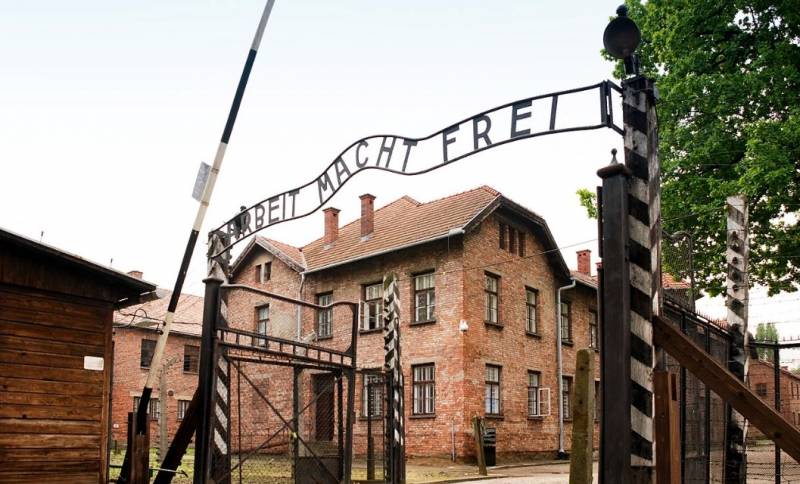 Residents of Poland were encouraged by the desire of the government of the country to receive additional reparations from Germany for the damage caused in the Second World War. Some Poles have decided to bring individual claims against German companies for damages.
The largest news agency Polska Agencja Prasowa reports that two lawsuits against the Henschel and Bayer concerns have been received by the District Court of Krakow. The plaintiffs were the heirs of Poles of Jewish origin who suffered from German companies that worked in the interests of the Third Reich.
Bayer was sued by the daughter of Tadeusz Sledzinski, who spent five years in the Auschwitz concentration camp. In the camp, he was forced to work for one of the divisions of the Bayer corporation. The daughter estimated the suffering and lost income of the father at 1 zlotys (about 708 thousand US dollars).
The grandchildren of the Polish financier and industrialist Leopold Wellisz have filed a lawsuit against the machine-building concern Henschel for an impressive amount of 17 (more than $353 million). According to the heirs, Leopold Wellisch was forced to flee Poland because of his Jewish roots. After the industrialist fled, the German concern took over the factories and resources of the large Polish company Fablok that belonged to him. In addition to money, the grandchildren demand a public apology from the Henschel concern.
Recall that in the fall of last year, the Polish authorities reassessed the damage caused by Germany during the Second World War. According to the Poles' calculations, Berlin must pay the country $1,3 trillion in reparations. In response, German Foreign Minister Annalena Burbock said that the issue of reparations had long been closed.