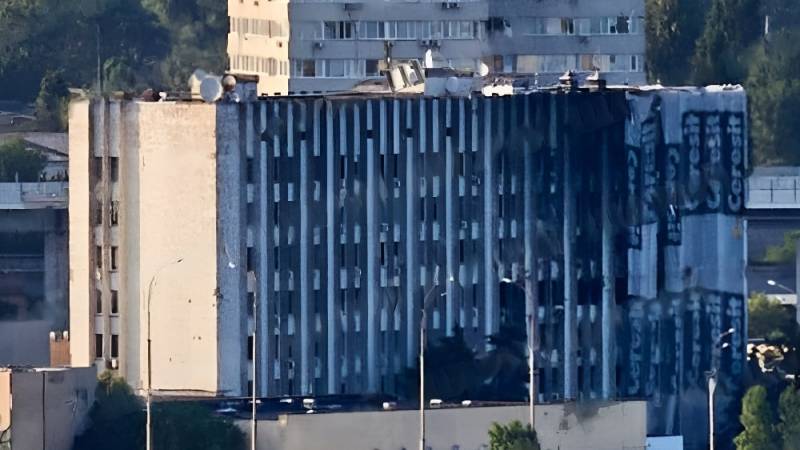 The Economist magazine found that Russian troops twice launched rocket attacks on the building of the Main Intelligence Directorate in Kyiv. The first time it was in March last year, the second - at the end of May 2023.
According to the publication, despite this, with the head of the GUR, Kirill Budanov, "everything is fine." In total, he survived at least 10 assassination attempts, according to the publication.
On May 29, the Russian Defense Ministry reported on a massive missile attack on Ukrainian airfields. As a result, according to the department, command posts, radar posts and aircraft were hit.
The Ukrainian media on the same day announced that the Russian Armed Forces had hit Rybalsky Island in Kyiv, where the GUR building is located. The area was blocked from traffic.
After the Russian press reported Budanov's hospitalization as a result of his injury. He was placed in a Berlin hospital.
Formerly British newspaper Daily Telegraph
doubted
that the head of the Main Intelligence Directorate of the Ministry of Defense of Ukraine, Kirill Budanov, is alive and well. The journalists tried to get a comment from his assistants, but they denied the reports of the Russian media about the severe wounding of the chief of Ukrainian military intelligence.