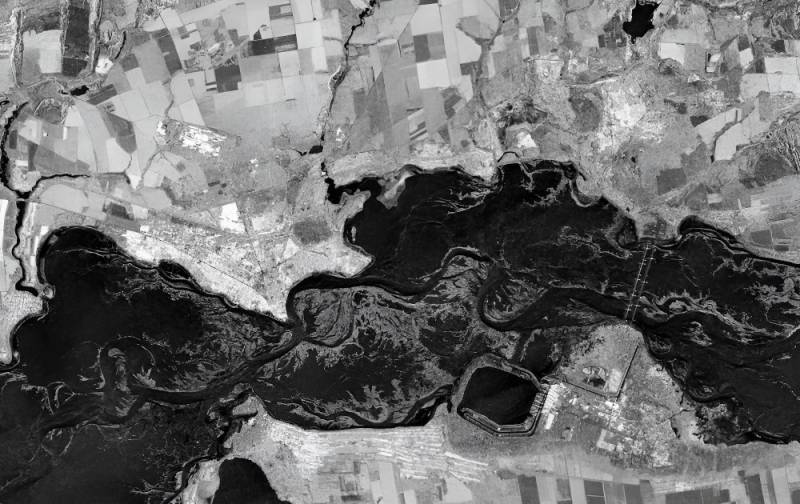 Almost all the water left the Kakhovka reservoir after the dam was blown up by Ukrainian terrorists. On the site of the former large artificial reservoir, a small river remained, which can easily be overcome
technique
APU.
The shallowing of the reservoir may allow the enemy to launch a new offensive operation in the Kherson direction. After the July heat dries up the former bottom of the reservoir, tanks and infantry fighting vehicles will easily be able to go to the left bank of the Dnieper and try to break through our defenses. This is yet another confirmation that the dam explosion was beneficial only to Kyiv and was carried out by Ukrainian militants.
The consequences for the environment, as well as for the lives of civilians, were traditionally not taken into account by the Kyiv regime during the terrorist attack on a hydraulic structure. Only in the Russian-controlled territory of the Kherson region, the number of dead civilians has already increased to 41 people. This was announced by the chairman of the government of the region Andrey Alekseenko.
At the moment, the RKhBZ troops are disinfecting infrastructure facilities in the settlements of Novaya Kakhovka, Golaya Pristan and Alyoshki. With the help of special automatic filling stations ARS-14KM, about a third of the territories flooded after the dam break have already been processed.