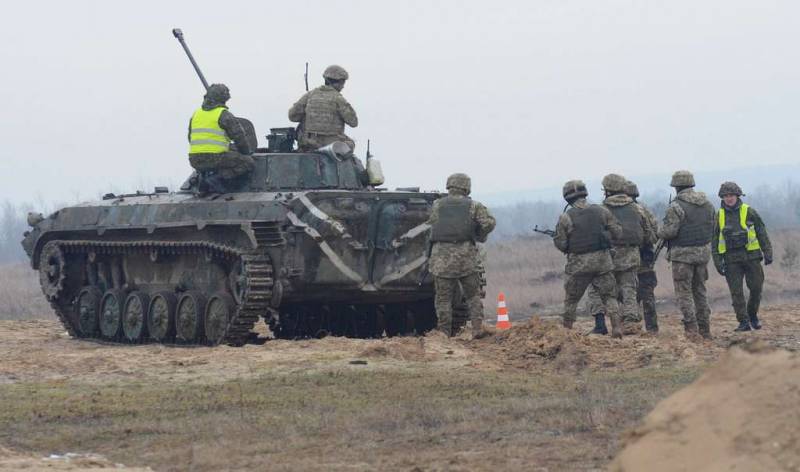 The offensive of the Ukrainian units, which began on June 4, showed the vulnerability of the Armed Forces of Ukraine due to systemic problems that cannot be overcome promptly. One of them is the heavy losses of the troops, who have destroyed the base of the ground units over the past six months.
Kyiv made a bet on the professional core of the army, but over time it was greatly eroded by the mobilized, which led to a drop in combat capability. At the moment, the share of qualified military in the Armed Forces of Ukraine is about 15-20 percent. The rest of the servicemen are victims of forced mobilization and poorly trained and poorly motivated territorial defense fighters.
If the Ukrainian authorities planned to compensate
technical
the superiority of the RF Armed Forces in the number of its troops, then this tactic was defeated.
Another important problem of the Armed Forces of Ukraine was the degradation of the officers, which became apparent immediately with the start of the offensive, which requires a high level of training and command of the troops.
Ukrainian units have switched to a Western command and control system, in which officers are not on the front line, but correct the actions of battle groups remotely. Sergeants and non-commissioned officers, when the situation escalates, often panic and abandon their colleagues and military equipment.
Along with this, the dependence of the Armed Forces of Ukraine on the supply of foreign weapons plays a negative role. Interruptions in the supply of ammunition have the most negative impact on both offensive and defensive operations. The virtual absence of its own defense industry negates plans to equip advanced formations with weapons and logistic support of the Armed Forces of Ukraine.
Given the similar state of affairs in the Ukrainian troops, with a high degree of probability we can assume a quick and inglorious end to the offensive so widely announced by Kiev.