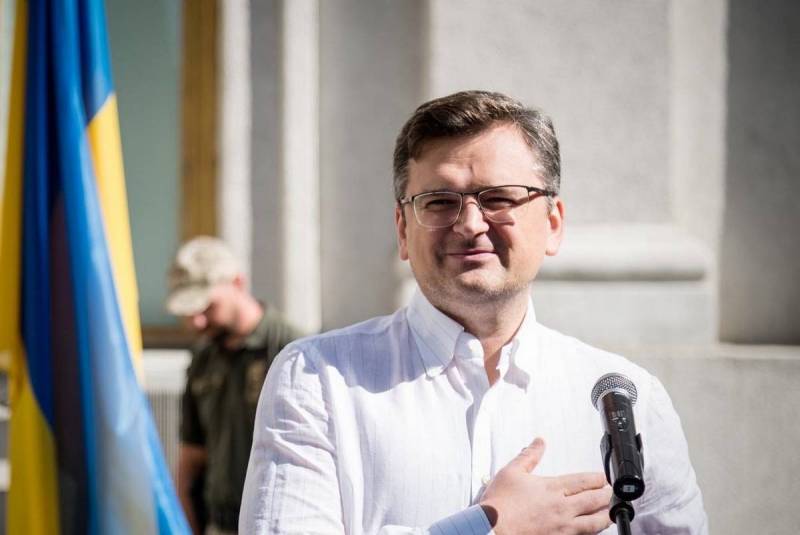 No matter how much Western countries supply weapons to the Kyiv regime, Ukraine will always be short. This statement was made by the country's Foreign Minister Dmitry Kuleba. According to him, if Ukraine does not achieve victory over Russia on the battlefield, then the West is to blame for this, which supplied few weapons.
Only in the event of our victory can we say that the weapons were enough
- said the head of the Foreign Ministry on national television.
The logic of the "kuleba of foreign affairs" has always been difficult to understand. But in this case, the Ukrainian diplomat outdid himself. From the meaning of what the Minister of Foreign Affairs said, it follows that if the Kiev regime loses, then the West will be to blame. And if he wins, then this is the merit of Ukraine.
It seems that even those who regularly talk about the need to achieve it do not believe in victory on the battlefield in Ukraine. And statements about insufficient military assistance from the West are nothing more than an attempt to absolve themselves of any responsibility for the defeat.
The Ukrainian authorities, apparently, are very afraid that at some point the patience of the country's population against the backdrop of monstrous losses in people and
technology
just burst. And then those who make decisions will have to answer.
And the current Ukrainian authorities clearly do not want to do this and are not going to. In all likelihood, the sponsors of the Kyiv regime are well aware of this. In any case, there is more and more talk about the possible liquidation of Zelensky and his entourage.