Recently we detail
Reported
that Russia has developed the concept of a high-speed train for future Russian railways. Now it became known who will produce them, the Deputy General Director of Russian Railways Alexander Misharin informed the public on November 22, 2018 at the forum "Transport of Russia".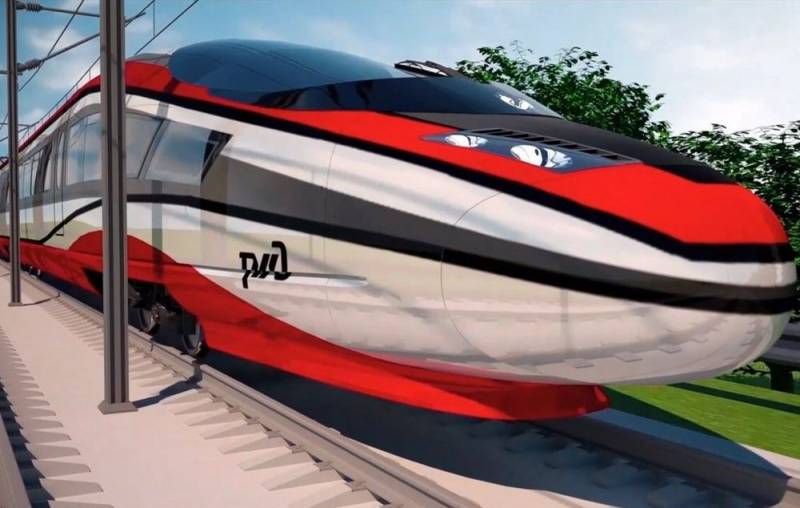 At present, in Russia there are no high-speed railways in their normal (classical) sense. All that is is the modernization of a small number of existing (still Soviet) tracks so that passenger trains can move at speeds up to 160 km / h.
On high-speed highways (HSR), there are completely different speeds; passenger trains travel on them at speeds exceeding 300 km / h. But these are completely different railways, dramatically different from the previous generation. And the trains for them are completely different, which no one is producing in Russia yet.
Everything presented here will be produced in Russia. Today there are two possible enterprises that will produce this train. The first is Ural Locomotives (a joint venture of the Russian engineering group Sinara and the German concern Siemens) together with Siemens, the second is a new plant to be built here in the Central District, together with our Chinese colleagues
- Misharin specified.
It should be added that Russian Railways has repeatedly noted that new trains for the high-speed train will be necessarily produced in Russia. And the first real high-speed project will be the Moscow-Kazan railway (790 km). Its construction may require 1,7 trillion. rubles. This is approximately $ 26 billion at today's exchange rate, which is comparable to the state budget of countries such as Ukraine (about $ 30 billion).
At the same time, the Moscow-Kazan HSR itself will only be a segment of the Eurasia HSR in all respects even more gigantic. It should connect Asia (China) and Europe (Germany), through the territory of Russia.