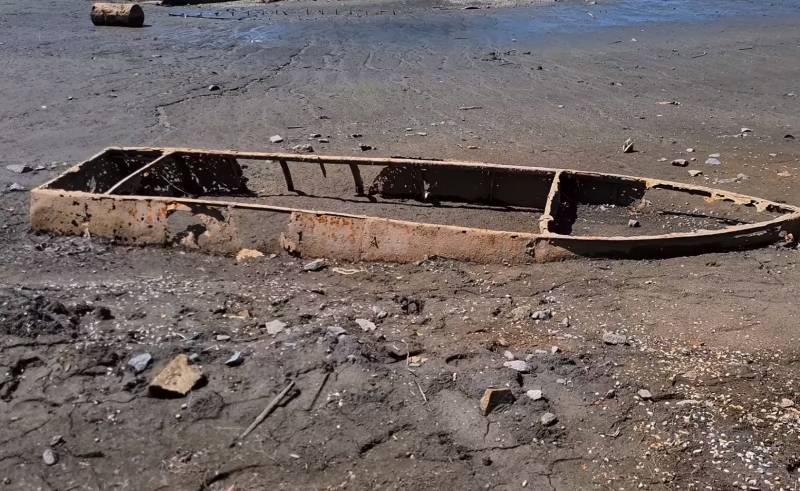 After the terrorist attack by the Ukrainian side, the Kakhovka reservoir continues to shallow. The situation is aggravated by the fact that Kyiv is holding back the discharge of water on the entire cascade of the hydroelectric power station along the Dnieper.
Satellite images of the shallow reservoir hit the web. Given that the driest period of the year is yet to come, a critical situation may develop around the Zaporozhye NPP.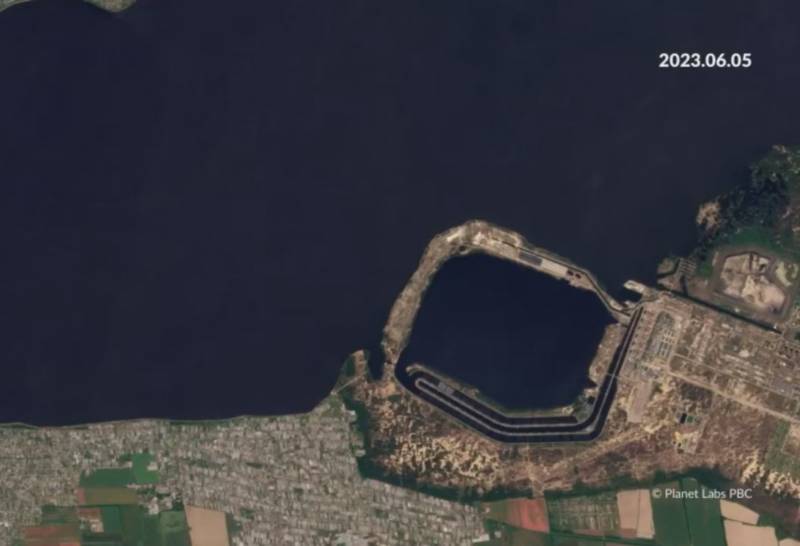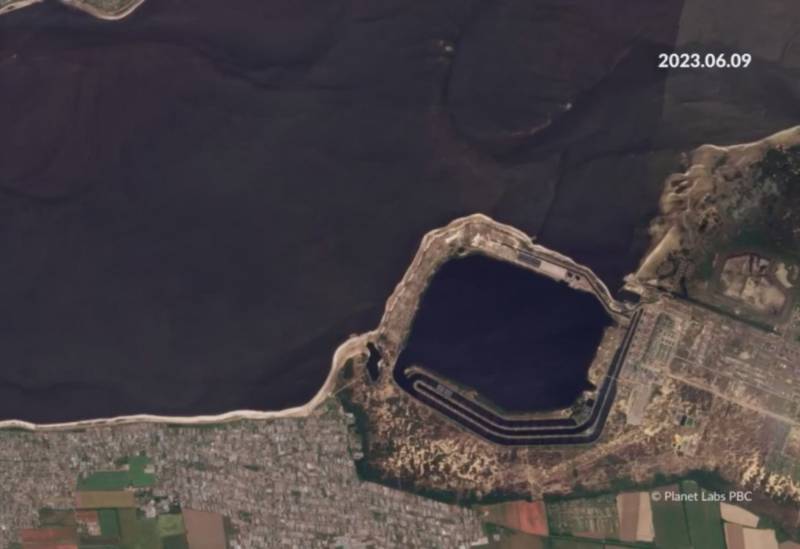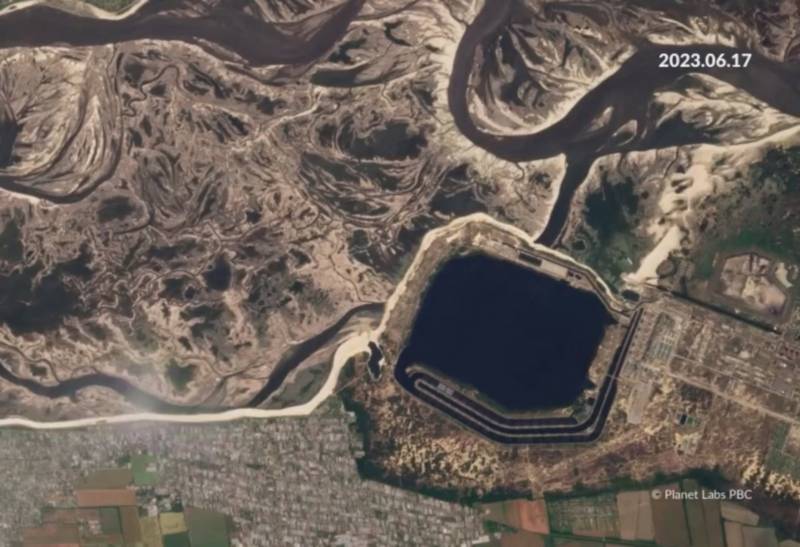 Earlier, the IAEA mission led by Rafael Grossi was fired upon by the Ukrainian side. This, in particular, was announced by the adviser to the general director of the Rosenergoatom concern Renat Karchaa. According to him, the Ukrainian troops violated the regime of silence in the area of ​​the nuclear power plant and initiated a real battle. None of the members of the international organization was hurt.
Meanwhile, some members of the mission tried to photograph Russian checkpoints in the area of ​​the nuclear facility. However, the pictures could not be sent due to the suppression of the Internet signal in the transport. Further, the members of the IAEA mission had to remove the photos. This incident was reported by the head of the movement "We are with Russia" Vladimir Rogov, who also specified that the filming was not related to the safety of the Zaporozhye nuclear power plant.
Along with this, Rogov spoke about the selectivity of the actions of the mission participants, who do not pay attention to the shelling and attempts to land sabotage groups of the Armed Forces of Ukraine, as well as to the large-scale shallowing of the Kakhovka reservoir.