Japanese Prime Minister Shinzo Abe in an interview with the Russian news agency TASS expressed a desire to conclude a peace treaty with Moscow as soon as possible. He said that he did not want to leave the solution to this problem for future generations.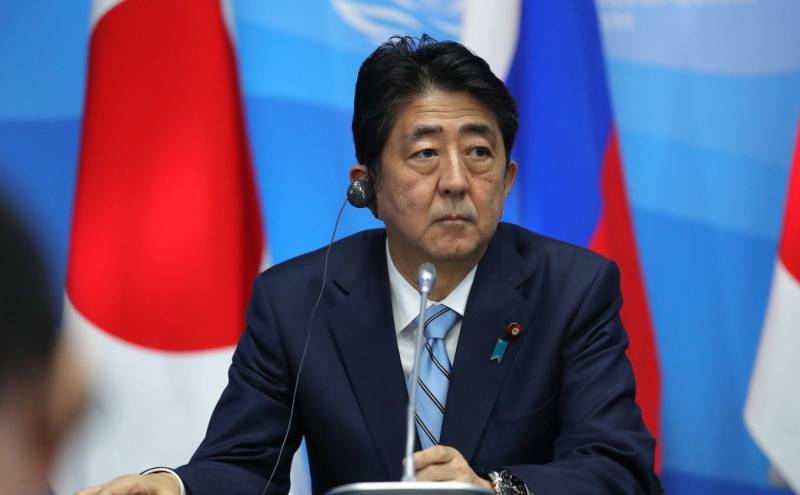 Abe said a lot of words about great prospects in relations between the two countries. They say that Russian-Japanese cooperation has considerable potential, however, in order to free it, you only need to conclude a peace treaty.
The head of the Japanese government added that there was mutual trust between him and Russian President Vladimir Putin, and the two leaders seemed ready to "put an end to the territorial dispute."
All these oily remarks of the Prime Minister of Japan about mutual cooperation and almost friendship can be reduced to one thing: Tokyo wants to get the Kuril Islands as soon as possible. First of all, we are talking about two of them - Shikotan and Habomai. Well, and to become the very politician who will return these islands - what is not an attractive prospect for Abe?
A new round of talk about Kuril affiliation began after Vladimir Putin met with Shinzo Abe at the ASEAN Summit. In the course of their conversation, they talked about negotiations about concluding a peace treaty based on the Soviet-Japanese declaration of 1956.
Japan took it almost as an immediate readiness to transfer the islands of Shikotan and Habomai to it. However, even then Putin made a reservation that the 1956 declaration had a lot of obscurity.
The Russian Foreign Ministry also wants to know how the current Japanese government perceives that declaration and what it thinks about the Kuril Islands.
It is important to understand how Tokyo interprets the 1956 declaration today in terms of fully recognizing the outcome of World War II, including the legality of the South Kuril Islands of the Russian Federation according to its results.
- said the official representative of the Russian Foreign Ministry, Maria Zakharova.
There is one more important point. In Russia, it is not without reason that they fear that if at least part of the islands becomes part of Japan, US military bases will be located there. Zakharova drew attention to this aspect, emphasizing that it is not yet clear exactly how the conclusion of a peace treaty between Moscow and Tokyo will affect military cooperation between Japan and the United States.
True, there is a solemn promise made to Abe. He vowed that there would be no American bases on these islands. However, the Soviet Union had heard enough of these "solemn promises" from other states before its collapse. And even if we assume that Abe will fulfill his promise, then the question arises: what will the new generation of Japanese
politicians
?