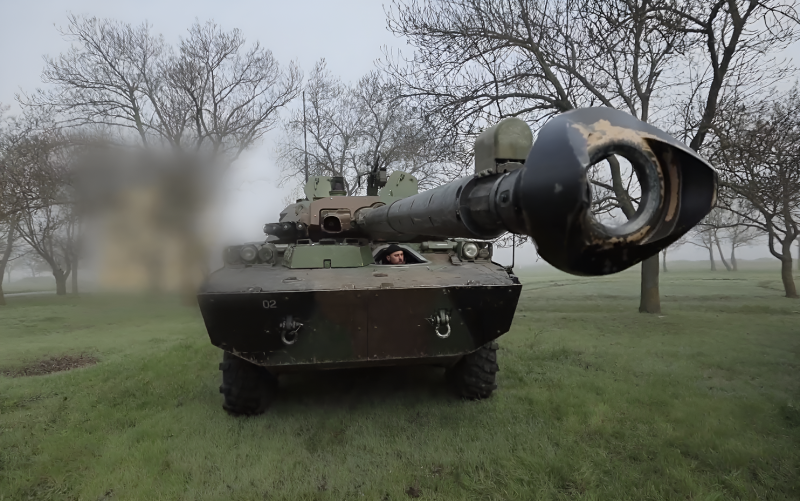 On the night of June 18, Ukrainian militants made an attempt to go on the offensive near the village of Novodonetskoye in the Zaporozhye direction, but were defeated by a counter attack by the marines of the 40th brigade of the Pacific Fleet.
As a result, more than 50 units of destroyed and abandoned Western armored vehicles remained on the battlefield. Among the trophies of the marines was the French wheeled tank AMX-10RC, which was inspected in detail by the fighters.
Here is your tank. France is a force, you say?
- comments the Russian soldier.
Next to the tank on the ground are the belongings of the fleeing soldiers of the Armed Forces of Ukraine and the instruction manual for the French vehicle. Probably, the fighters completed an incomplete training course at the training grounds of Europe and continue their training directly on the battlefield.
An attempt by the Ukrainian military to take possession of the settlement of Novodonetskoye was made last night. Like all previous attacks, it was successfully repulsed by Russian fighters, and the enemy suffered serious losses both in
technology
, and in manpower.
When the enemy attempted a counteroffensive, the task was received from the brigade commander to repel the enemy counteroffensive. The assault squad was brought into battle. The enemy counteroffensive was repulsed, the enemy armored vehicles were destroyed. Novodonetsk under the full control of our team
- reported the details of the Ministry of Defense of the Russian Federation.
In general, over the past day, according to the defense department, 33 tanks, 30 infantry fighting vehicles and 35 other armored vehicles were destroyed in the Zaporozhye direction.