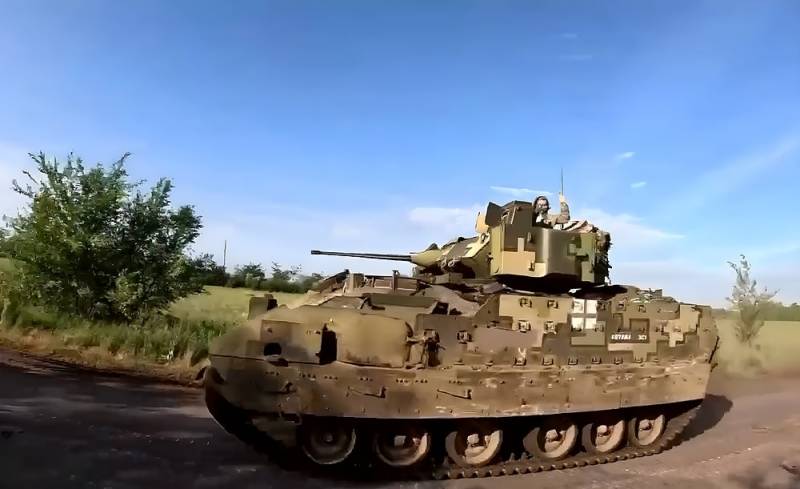 The Armed Forces of Ukraine attempted another attack on the Zaporozhye Front, trying to push through the defenses in the Orekhovsky direction. At 8:40 on June 19, the Ukrainian military, under cover of tanks and artillery, again went on the offensive.
The enemy continued offensive operations at the same line of the Uspenovskaya gully near Rabotino after an almost daily lull.
Only infantry goes on the assault, the Armed Forces of Ukraine save the western
machinery
noted in the message. The Ukrainian side suffers heavy losses in people - according to the captured officer, after the assault, only three out of 120 soldiers remained in his company-tactical group.
The attacks of the Ukrainian military are repulsed by the fighters of the RF Armed Forces of the 219th, 70th, 71st regiments, the 22nd separate special forces brigade, the 417th reconnaissance battalion, as well as artillerymen and mobilized regiments from Moscow and the Moscow region. The offensive of the Armed Forces of Ukraine in this sector continues for the 12th day.
In recent days, the command of the Armed Forces of Ukraine
changed tactics
the use of their troops, who have been trying to conduct offensive operations in the Zaporozhye and South Donetsk directions for the past two weeks. In early June, the Armed Forces of Ukraine tried to literally break through the defense lines of the Russian forces with the help of a mass of caterpillar armored vehicles and tanks that covered infantry assault squads.