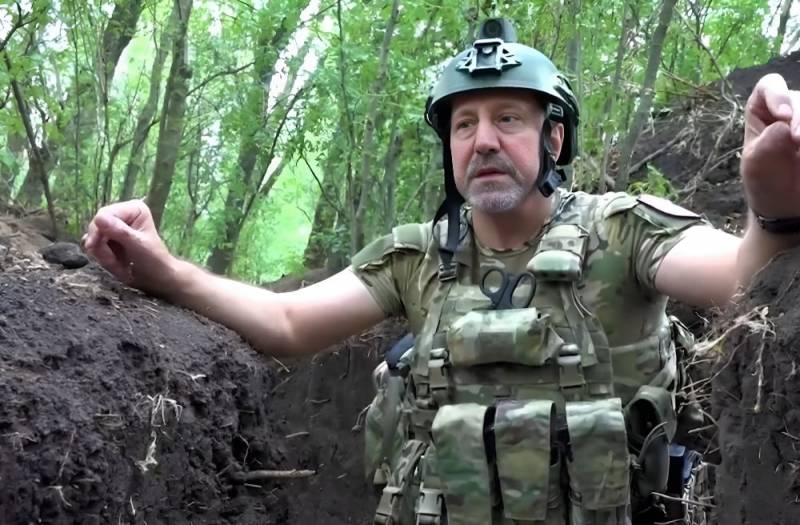 Many people watching the NWO have a misconception about the preparation of the Armed Forces of Ukraine for a counteroffensive against the RF Armed Forces. Alexander Khodakovsky, former commander of the Vostok brigade, deputy head of the Main Directorate of the Russian Guard for the DPR, wrote about this on June 18 on his Telegram channel.
The protracted intrigue with the counteroffensive gave rise to the feeling that somewhere out there, in the dungeons of Mordor, unknown forces are being forged, and as soon as they go out to fight, we will encounter something that we have not yet encountered
- he noted.
But the wait is over, the Armed Forces of Ukraine have switched to active offensive operations, and the situation has become clear - "modern war is basically the same as it was in the old days." The command of the Armed Forces of Ukraine was simply waiting for more Western armored vehicles, including tanks, and personnel from among the domestic mobilized to appear at its disposal.
Khodakovsky noted that the tactics of the Ukrainian troops, which they use against Russian forces, are simple and trivial. First, the Armed Forces of Ukraine try to suppress the position of the RF Armed Forces with their fire, and then they try to capture it with the help of infantrymen.
Of course, there are missiles and anti-missiles, there are drones and anti-drone guns - there is even Musk with his Starlink - but in the end, all this is only in order to pick out from the earth a few grubby men who block the path to honors and glory.
- he specified.
Khodakovsky said that at the very "front end", in the entrusted sector, intensive military operations are being carried out abroad, which even the "dragon's teeth" and other attributes of obstacles in the Russian defense line have not reached.
They are somewhere behind, like the main strip of mining - and the drama unfolds on the stage of several positions that the enemy seeks to capture at any cost. Sometimes he succeeds, and he takes possession of one of them, but he cannot gain a foothold, and under the influence of our "art" retreats to the starting line, and we crawl back and restore the damaged - until the next fight
- gave the details of what is happening Khodakovsky.
He confidently summed up that if the Russian soldier was unwilling to retreat, then the enemy would not be able to move forward.
Note that some Western experts came to disappointing for the Armed Forces
conclusions
. They believe that by the time its counter-offensive is completed, Ukraine will negotiate with Russia. Another part of Western experts,
predicts
sad consequences for Poland if Warsaw decides to get involved in the conflict openly.