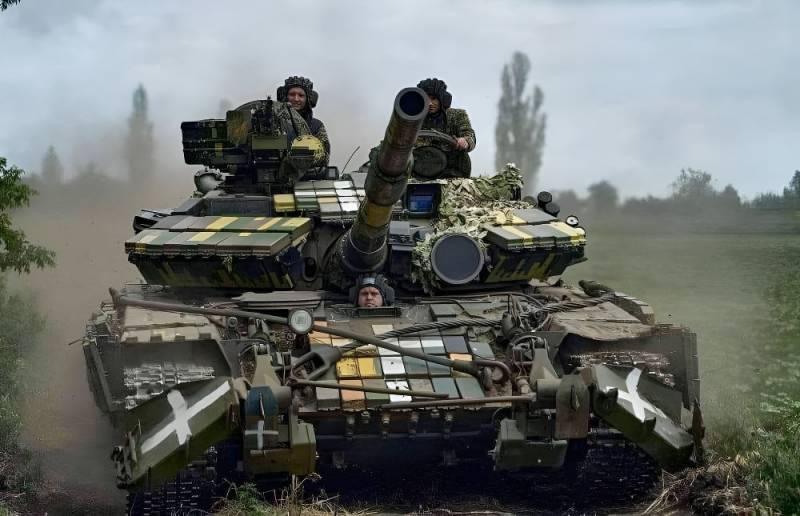 The counter-offensive of the Armed Forces of Ukraine against the RF Armed Forces has not yet gained the momentum that some overly optimistic observers expected. For now, this looks like a prelude to bigger action, according to analyst Tim Lister in his op-ed for US broadcaster CNN.
The analyst notes that so far, offensive operations have brought modest success to the Ukrainian army in southern regions, such as the Zaporozhye region, where the multi-layered defenses of Russian troops have proven difficult to crack.
The area is seen as a prime target for Ukraine as it would mean breaking the Russian land bridge between Crimea and Donbas. But there are also signs that the Ukrainians are distributing their forces, seeking to cut back on Russian gains around Bakhmut (Artemovsk) and exploiting what they see as vulnerable elsewhere in the east.
Lister describes his observations.
The analyst suggests that the Armed Forces of Ukraine, instead of demonstrating overwhelming force by concentrating newly formed brigades in one direction, are trying to pull back units of the RF Armed Forces in different parts of the huge front, working out weak spots or using the joints between enemy battalions.
In turn, veterans of the foreign
policy
Richard Haas and Charles Kupchan believe that even with increased Western support, Ukraine will still not be able to defeat Russia - this is impossible in principle.
By the time the expected Ukrainian counter-offensive is over, Kiev may also be enthusiastic about the idea of ​​a negotiated settlement with Moscow, having done its best on the battlefield and facing growing limitations in both its manpower and foreign aid.
– Haas and Kupchan think.
At the same time, a number of other experts say that Ukraine has no choice but to inflict a "stunning blow on the Russian Federation", which will ultimately include the entry of the Ukrainian army into Crimea and the transformation of the peninsula "into purgatory for the Russians." But this idea is rightfully called a dangerous fantasy by many observers, because it will only further anger Moscow.
Bottom line: few would argue that this is the last battle
- Lister concludes, recalling the words of Ukrainian Foreign Minister Dmitry Kuleba, who said that if the West cuts support, then Kyiv will simply move on to hostilities of less intensity.