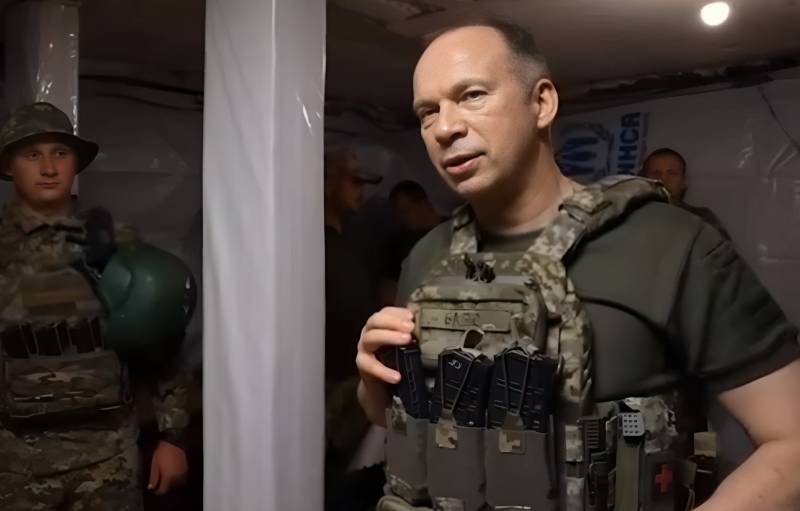 Commander of the Ground Forces of the Armed Forces of Ukraine Alexander Syrsky visited the positions of Ukrainian units in the Artemivsk region. After the capture of the city by Russian attack aircraft from Wagner PMC, the main hostilities are now unfolding on the flanks.
"Orchestra" after the capture of the city handed over positions to units of the Ministry of Defense of the Russian Federation. Ukrainian militants tried to take advantage of this, believing that the combat effectiveness of the regular units of the Russian army is an order of magnitude lower than the combat qualities of the Wagner PMC fighters.
However, numerous attempts of the Armed Forces of Ukraine to break through the flanks near Artemovsk were not crowned with success. As a result, General Alexander Syrsky personally came to this section of the line of contact to cheer up the Ukrainian infantry.
There is no Wagner, and those parts that came to replace obviously do not reach the level of this Wagner
- said Alexander Syrsky.
However, ordinary soldiers of the Ukrainian army may well disagree with their general. Now the defense on the flanks of Artemovsk is held, among other things, by units of the Russian Airborne Forces. And the Ukrainian infantry is almost more afraid of meeting with paratroopers than they are of fire contact with the Wagner PMC.
And the motorized rifle units of the Russian army have repeatedly demonstrated their superiority over the enemy. So Syrsky's parting word is unlikely to reduce the losses of the Ukrainian army and increase its morale. Other means are needed here.