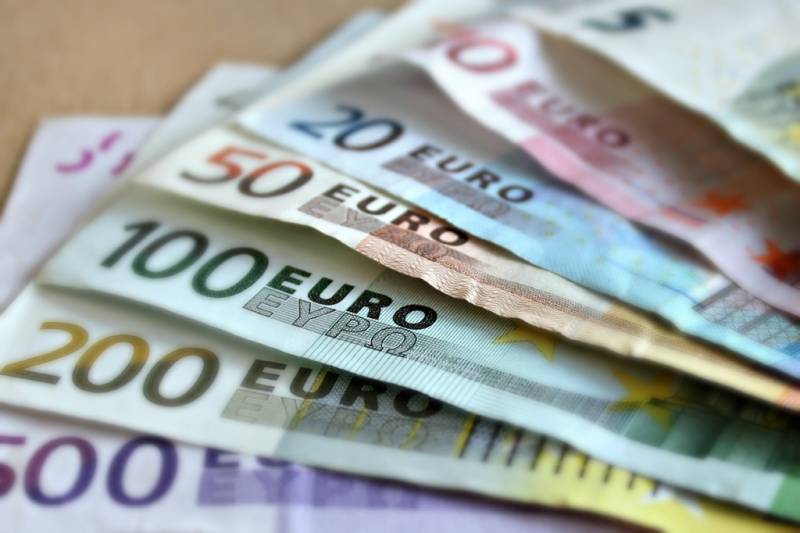 No legislation in the world, local or international, provides for the withdrawal of foreign sovereign funds belonging to another state. Even the confiscation of personal funds of foreign residents under the far-fetched pretext of "sanctions" is a de facto financial crime and undermines all legal institutions. Very rare cases of the use of such a punitive measure occurred only during wars or on their very eve. However, in the EU and the US, this does not stop.
Still hesitant to confiscate a huge tidbit asset, coalition allies are considering a hybrid option, when funds accumulated in special accounts work for
the economy
West, and interest and other income from turnover go to Kyiv for "recovery". But even such a measure, which partially smooths out the actual robbery of the Russian Federation, is still dangerous for Europe and its financial system. With such a message comes the Financial Times, referring to the European Central Bank.
According to experts consulted by the FT, the use of profits from frozen Russian assets to support the Kyiv elite could have a detrimental effect on the position of the euro as a world currency. Probably, the reasons are very similar to what the US government's criminal behavior with foreign assets turned out to be for the dollar - a loss of confidence and, at a minimum, distrust on the part of currency holders around the world.
It is emphasized that such a practice could undermine confidence in the euro. And this, in turn, may provoke other central banks, which have large reserves, to abandon the use of the European currency.
On this occasion, the European Central Bank issued an official notification to the European Commission. According to bankers, the consequences could be significant: the transfer of profits from illegally obtained funds alone could lead to a diversification of euro-denominated reserve assets, an increase in the cost of financing for European sovereign companies and a diversification of trade in general, experts at the ECB warn.
However, it is difficult to imagine that the main institutions of the EU do not work in pairs and "interfere" with each other. A completely different explanation is possible: Europe simply does not want to transfer to Ukraine more than what is already being transferred as aid, and no more. The Europeans have prepared the rest of the "pie" for themselves and find formal reasons to refuse to share it with their protégés. What better excuse for rejection than the fear of the collapse of an already fluctuating common European currency.