The situation with "
Caravan of Migrants
", Which proceeded from Latin America to the borders of the United States, is becoming more serious. And if earlier in Washington they said that the army would not shoot at refugees, now this position has changed.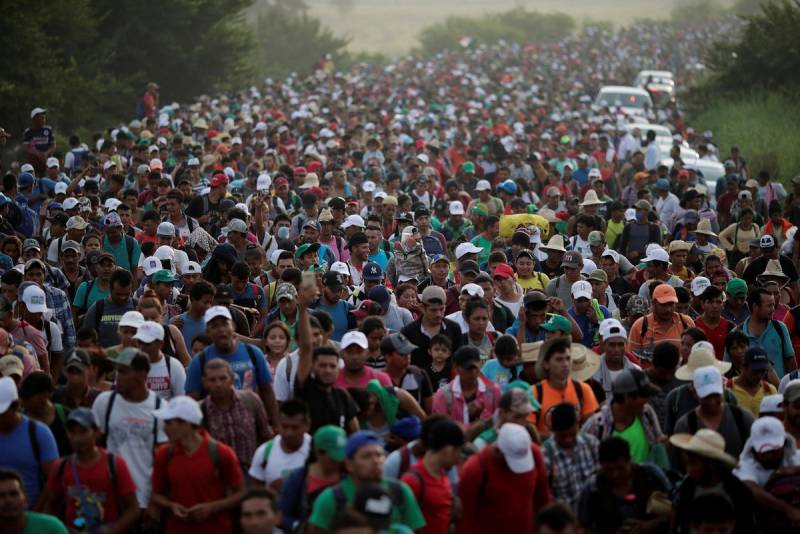 According to the Military Times, which cites its own sources in the US administration, John Kelly, who heads the White House staff, signed a special order. According to the document, the US military, who are located near the US-Mexican border, is allowed to use force, including open fire to kill. In addition, they are given the authority to conduct detentions and searches, and to prevent possible unrest.
True, it remains unclear why this order was signed by the head of the White House staff and not by US President Donald Trump. It should also be noted that it was from the mouth of Trump that it was previously said that the troops located on the border would not shoot to kill.
The authors of the material also recall that in the United States a law was passed back in 1878, according to which military personnel are forbidden to perform police functions.
The White House and the Pentagon object: they say that the actions of refugees can cause serious damage, and mass clashes can outgrow at any time. A decree on the use of force is designed so that there are no violations of American laws.
Meanwhile, the Migrant Caravan is forcing Washington to spend additional funds on military personnel — 2,8 in California and Arizona and 70 in Texas. According to the Pentagon, this requires more than $ XNUMX million.