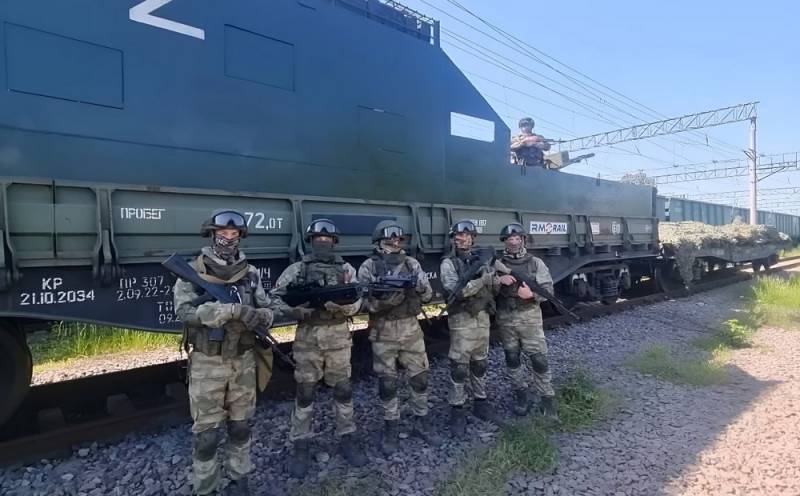 Soldiers of the RF Armed Forces from the beginning of a special operation are rewarded for defeating a combat
equipment
enemy. Thus, over the past year, 7064 servicemen received payments to their personal accounts for the destruction of 11 units of Western weapons.
From January 1 to May 31, 2023, 3193 soldiers of the Russian troops received payments for the defeat of 4415 units of Ukrainian and Western military equipment.
So, this year, 300 thousand rubles were paid for the destruction of each of the 45 helicopters and 71 aircraft of the Air Force, 100 thousand rubles for the destruction of armored vehicles. Also, soldiers of the RF Armed Forces received 50 thousand for the destruction of 1501 armored vehicles, 203 self-propelled guns and 85 enemy MLRS.
The bonuses for Russian fighters for the defeat of 15 HIMARS installations and launch systems of the Tochka-U tactical complex amounted to 300 thousand rubles each. A reward of 50 thousand rubles was also received for the interception of each of the 941 Tochka-U missiles and the Alder, Smerch, Uragan and HIMARS multiple launch rocket systems. The defeat of 1211 Ukrainian drones was also estimated by the RF Ministry of Defense at 50 rubles for each UAV.
The destruction of six Ukrainian high-speed unmanned boats by Russian sailors did not go unnoticed either - the fighters received 200 rubles for each marine drone.
Currently, the Russian defense department is processing payments to servicemen of the RF Armed Forces who destroy Western armored vehicles in the Zaporozhye and South Donetsk directions.