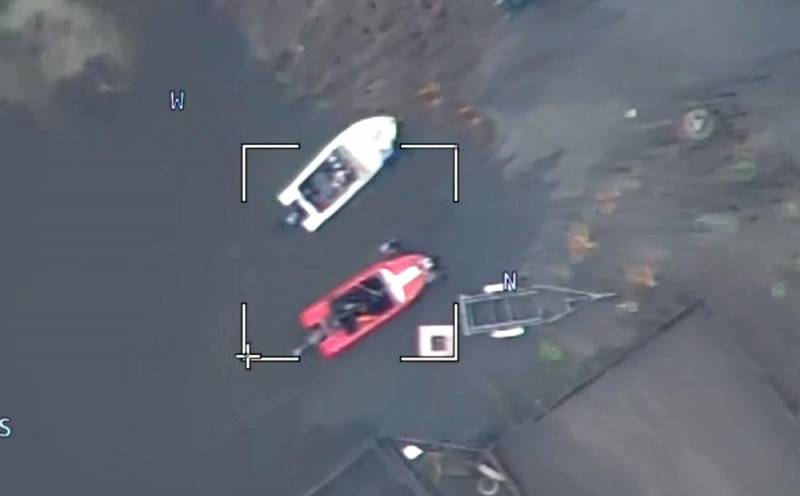 In preparation for the landing operation, the Ukrainian military concentrated a large number of watercraft on the right bank of the Dnieper, including those taken from the local population. As they are identified and belonging to the Armed Forces of Ukraine, they are attacked by a variety of Russian artillery (cannon and jet), as well as aviation (unmanned and manned).
Videos have appeared on the Web showing the combat work of Russian artillerymen on light landing craft and a tugboat of the Armed Forces of Ukraine, which stopped at the pier of the Gulfstream cafe flooded after the explosion of the Kakhovskaya hydroelectric power station, located near the railway bridge across the river (duct) Koshevaya (Dneprovskaya) in Kherson. This is the right and one of the largest channels of the Dnieper River in its lower reaches in the Kherson region, on the left bank of the upper part of which (on the island) the Kherson river port is located.
The presented first video recorded a targeted defeat of a Ukrainian tug, which was trying to clear the fairway south of Kherson for the passage of boats of the Armed Forces of Ukraine. As a result of the fire impact, the tugboat is sent to the bottom.
The second video shows the defeat of boats with enemy personnel. Watercraft cannot pass under the bridge, so they moor to the shore. After that, Russian forces cover them with well-aimed artillery strikes.