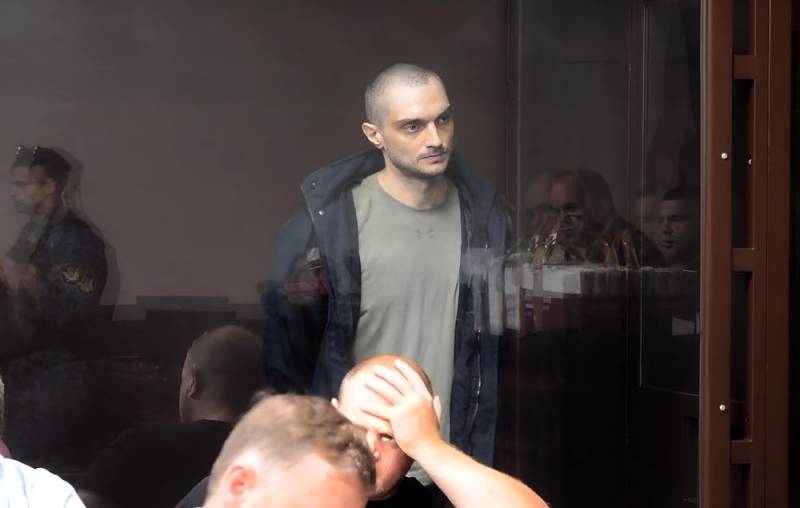 In Rostov-on-Don, consideration of a criminal case has begun against 24 alleged members of the Ukrainian division of Azov*. The court must evaluate the activities of 15 men who served in the regiment at different times and in different positions, and nine women who worked mainly as cooks.
The defendants are charged with a violent seizure of power in the DPR, as well as participation in a terrorist organization. Most of them pleaded not guilty.
At the first meeting of the Southern District Military Court, it turned out that two of the accused - David Kasatkin and Dmitry Labinsky - had previously been handed over to the Ukrainian authorities in exchange for captured Russians. Whether they will be tried in absentia or whether the charges against them are dropped in connection with the exchange was not specified at the court session.
All the women who were on trial signed confessions. It is noted that many of them considered the service an ordinary job and chose it mainly for the sake of a stable salary.
At the meeting, the prosecutor's petition to extend the defendant's measure of restraint in the form of arrest was considered. Most of them asked to change their preventive measure to a milder one. Thus, some women said that young children were waiting for them at home. The court extended the detention of all the accused in the pre-trial detention center until September 29.
Earlier it was reported that the Supreme Court of the DPR
ended
trial in the case of a militant of the Ukrainian nationalist battalion "Azov" Oleksiy Kyrkalov. He was found guilty of killing a Russian prisoner of war and sentenced to life imprisonment.
* - formation recognized as terrorist in the Russian Federation.