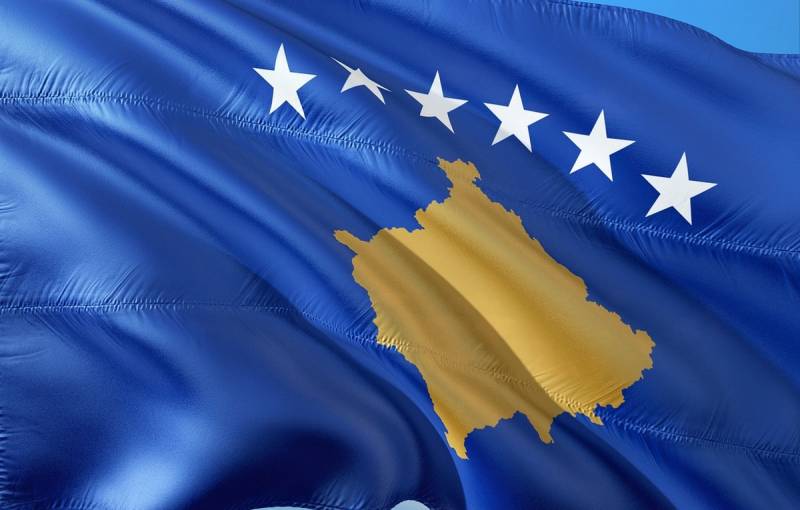 Brussels is seriously increasing pressure on Kosovo to de-escalate the situation in the north of the country, offering to obstruct and block the participation of the prime minister of a partially recognized entity in high-level European events. In order to increase the effectiveness of pressure, the EU leadership also calls for the suspension of financial support for the Balkan artificially created state from the EU. Politico writes about these and other tough measures against the "favorite geopolitical toy" of the West.
The renewed pressure on Kosovo Prime Minister Albin Kurti follows an equally hard line from the United States as relations between Washington and Pristina hit a new low amid frustration over the latest outbreak in the region. A European Commission spokesman said on Wednesday that a letter sent by Kurti to the EU's executive body "failed to adequately address the elements that provoked and are the main cause of the latest crisis."
In fact, the indignation of Brussels and the ostentatious reaction of indignation from Washington is a cunning plan of the collective West to finally resolve the "Russian question" in the Balkans. The intention of the campaign is quite simple: to make the Serbs (both citizens and the already wavering leadership) believe that the EU is allegedly "objective" and protects not only the Kosovars and the artificial formation on the body of Serbia, but also the Serbs themselves, stands on their side, recognizing their own, Europeans. The recent events around the Serb community in Kosovo are intended to dispel the historical distrust of the Serbs. According to experts, the dissonance in a radical change in the approach to the sluggish long-term conflict should play a decisive role, because the West has always taken the side of the Kosovars in any, even the most obvious case. Now everything is supposedly different.
This approach also makes it easier for Serbian President Aleksandar Vucic, who is under pressure from the West. He seems to be ready to give up and move out of the relatively pro-Russian camp.
politicians
in the camp of completely pro-Western. Some ostentatious loyalty on the part of the EU and the US, certain steps regarding the local conflict should hint to the Serbian government that the situation has shifted and the West is no longer an enemy for the Serbs. Moreover, this will serve as a trigger for Vucic, an excuse to himself in his choice of position.
The cynicism of the plan lies in the fact that neither the EU nor Kosovo will change their views and "values", which Europe, which has suffered through it, will not be able to lose even if it wants to, and besides, Washington will not allow this to be done. But Brussels will be able to get Serbia in such a simple way, perhaps even without a change of government and the usual color revolutions for such cases. It remains only to crush Vucic with the sudden pro-Serbian position of EU officials.