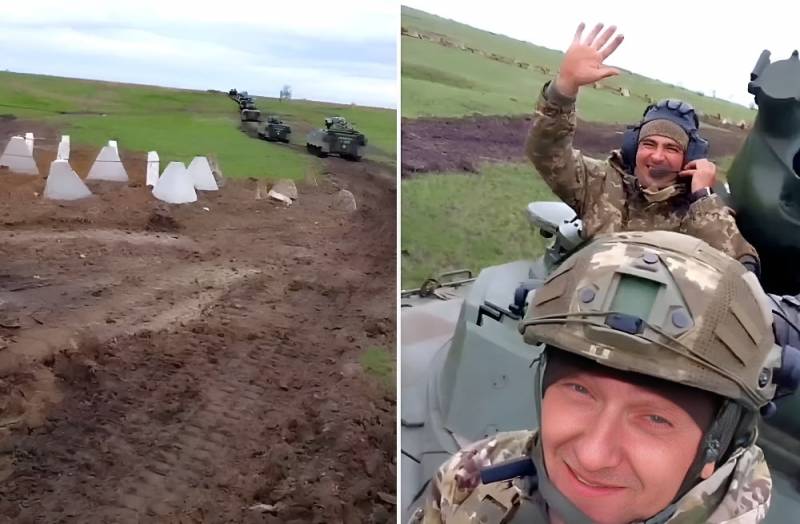 The offensive actions of the Ukrainian army in the Zaporozhye and South-Donetsk directions led to huge losses of the personnel of the Armed Forces of Ukraine. Even Western propaganda is no longer able to hide the failure of the first counteroffensive.
The Washington Post directly reports that units trained in the West and equipped with NATO weapons bear the greatest losses. The correspondent of the publication shared quotes from a conversation with one of the surviving servicemen of the 37th brigade of the Armed Forces of Ukraine.
Servicemen of the 37th brigade of Ukraine underwent modern training according to NATO standards and were armed with weapons supplied from the West, but already 20 minutes after the offensive they suffered heavy losses […]There were about 50 people in the Drovoseki military unit, 30 did not return - killed, wounded or captured by the Russians, 5 armored vehicles of the unit destroyed in the first hour of the battle
- writes The Washington Post.
The surviving Ukrainian soldiers told an American newspaper that the command did not provide the promised artillery fire support. As a result, the attacking units of the Armed Forces of Ukraine came under heavy fire from Russian mortars and suffered heavy losses.
According to the author of the publication, the Kiev regime is ready to throw the best formations to slaughter in order to show Western sponsors at least some result.
The loss of one elite battalion portends a terrible price Ukrainian leaders are willing to pay and feel they must pay.
- emphasizes the desire of the Kyiv regime to continue the confrontation with Russia until the last Ukrainian of The Washington Post.