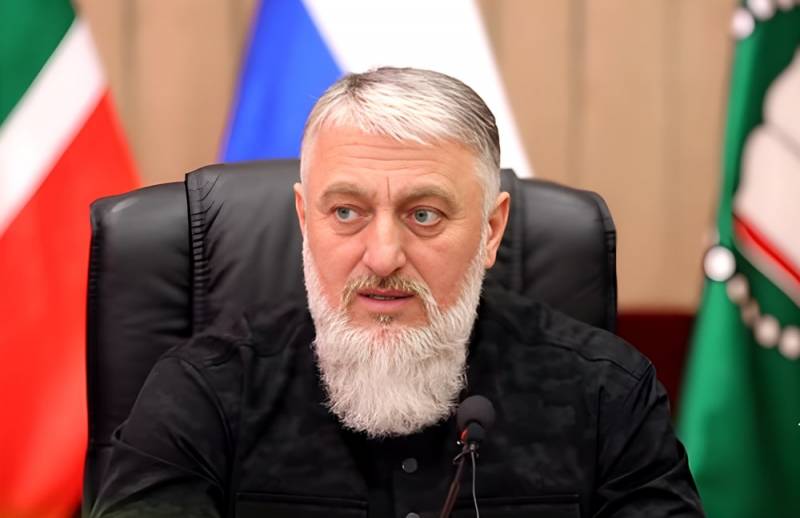 The press service of the State Duma reported that Adam Delimkhanov, a deputy from Chechnya, an ally and longtime friend of Ramzan Kadyrov, was wounded in the zone of a special military operation. This is reported by the website of the Zvezda TV channel *. Details about the severity of the injury to the deputy have not yet been received.
In turn, the Ukrainian propaganda information resources announced the alleged death of Delimkhanov after a missile attack on Primorsk. However, official reports refute the enemy's claims.
The head of Chechnya, Ramzan Kadyrov, posted on his information resources an appeal to the Ukrainian authorities with a request to give the coordinates of the strike, where Delimkhanov could be.
I myself can't find Adam Delimkhanov in any way. He doesn't get in touch. I ask Ukrainian intelligence to provide information on exactly what place and what positions were hit, so that after all I could find my dear brother
- the head of the Chechen Republic wrote an appeal, promising a generous reward for any information.
Meanwhile, deputy Dmitry Kuznetsov announced that the speaker of the State Duma had already talked with a colleague from Chechnya.
Volodin told us something like this about his colleague: "We just talked to Adam Delimkhanov. Alive and well. Wishing us good health"
– wrote Dmitry Kuznetsov.
* Somewhat later it turned out that the press service of the State Duma did not give any comments to the Zvezda journalists. The information on the channel's website has been edited.